Colorado State-Murray State NCAA Tournament Game Could Be First Upset Of March Madness 2012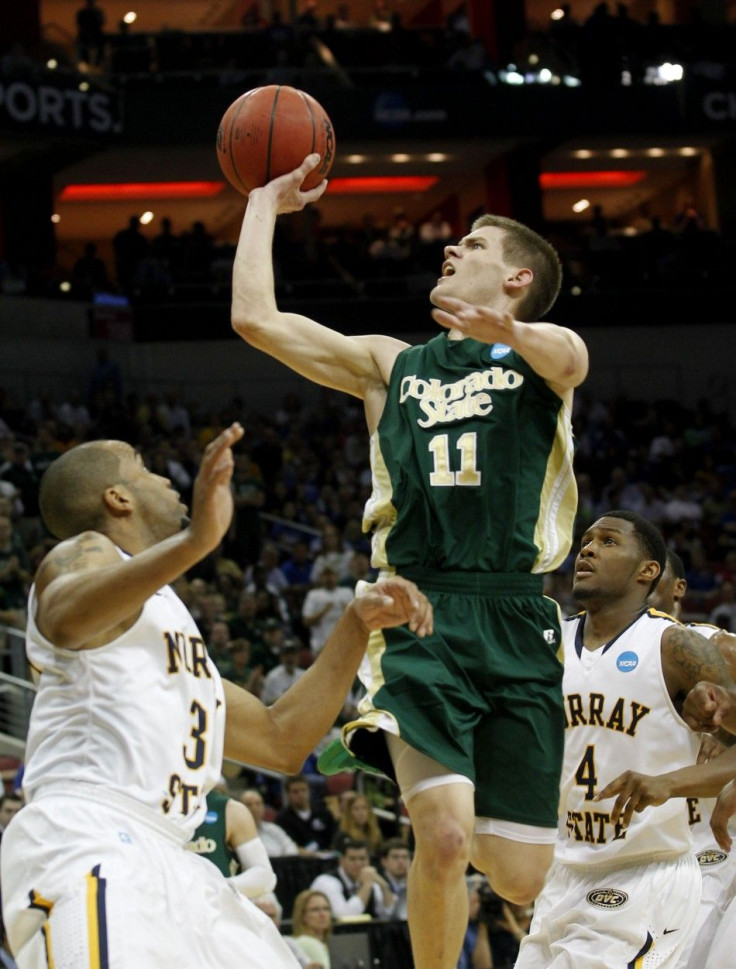 The Colorado State-Murray State NCAA Tournament Game could turn out to be the first upset of March Madness 2012.
As the game progresses, we are seeing what many experts have projected for this game, namely that 11-seed Colorado State has the potential to knock six-seed Murray State out early, despite their relative rankings in this year's NCAA Tournament.
Colorado State University was underestimated many times this regular season, and it was a fool's gamble each time, as the team has won some huge games against big teams.
CSU has won five of their last seven games, including two over ranked opponents (then-#21 New Mexico, and then-#17 UNLV), so they have momentum coming into the game.
But Murray State has been a beast all year, only losing one game this season, though the team's schedule has been nothing if not weak.
At halftime, the score was 24-23, not a big lead by Colorado State, but something to take into the locker room and build a win off of. But Murray State came back from the half with a massive dunk by Isaiah Canaan, igniting the Racers and putting them back on top by one.
Win the half, we'll win the game, CSU Coach Tim Miles tweeted during the halftime break, indicating that he is confident his team will pull off a win.
But Murray State has trailed five times at half-time in the regular season, and they won each game, meaning they could end up winning this contest in the end, and going on to face whoever wins between South Dakota State and Notre Dame.
It's March Madness, anything can happen. All we can do is just sit back and watch it all play out.
© Copyright IBTimes 2023. All rights reserved.