Comcast Customer Complaints As Art? BuzzFeed Listicle, YouTube Videos Follow Ryan Block's Viral Phone Call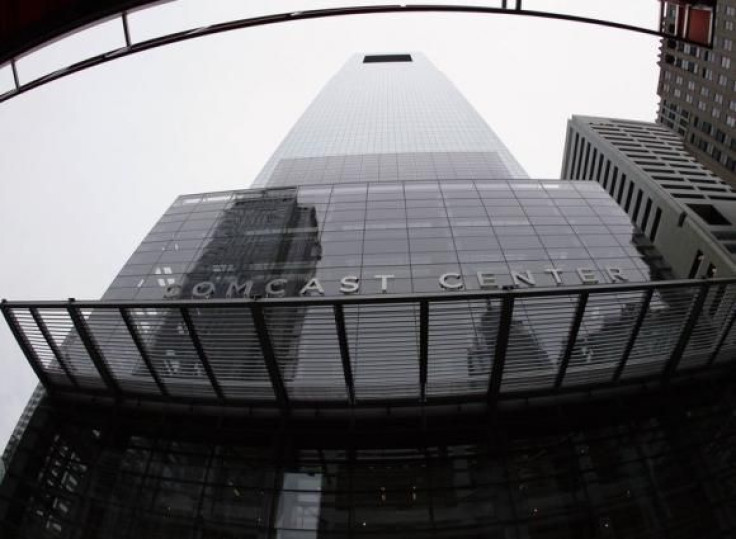 In the unwieldy world of online communications, "Disgruntled Comcast Customer" is fast emerging as its own genre.
It's been just over three weeks since journalist Ryan Block unleashed the customer-service fail heard around the world, and since that time, more angry Comcast customers have come forward with their own experiences -- either because they want to bring the infamously ill-disposed cable giant to justice or because they're looking to grab a piece of the viral pie. Either way, the growing literature of questionable customer-service exchanges presents a potential PR headache for Comcast Corp. (NASDAQ:CMCSA) as it seeks to convince federal regulators -- and the public -- that merging with Time Warner Cable Inc. (NYSE:TWC) is in the best interest of consumers.
And just in case there was any question whether Comcast customer gripes lend themselves to mass Internet consumption, the latest example comes in the form of a BuzzFeed listicle. "I just love BuzzFeed," said Dann Furia, a former Comcast customer who posted a listicle on BuzzFeed's open community platform documenting what he says are erroneous fees. "I thought this would be a good way to show a funny version of my story."
But Furia said the full story of his experience with Comcast is anything but funny. He said he spent months trying to get the company to rectify a technical issue. After he was unsuccessful, he canceled his service, packed up his equipment and returned it to a service center. But now he says the company is hitting him with "unreturned equipment" fees, despite his having ample evidence that he returned the equipment. After blogging about his six-month saga with Comcast (17 phone calls, 6 appointments and $1,320 in fees, he says), Furia decided to go the BuzzFeed route.
It was a thorough exercise to say the least: Furia's eight-step listicle includes a photo of his equipment, an audio clip of his exchange with the Comcast customer-service representative, and pictures of phone records and Comcast bills. His experience, however frustrating, is not an unusual one. A quick search through Comcast message forums and other social networking sites reveals numerous complaints from customers who say they were charged for equipment after they had returned it. In some cases, customers say their accounts were turned over to collections agencies for the unpaid fees.
So is Furia worried that he may soon be the target of aggressive debt collectors? "Of course," he said. "I don't want to pay it, but I don't want it to go to collections. It's almost like, what the heck do I do at this point?"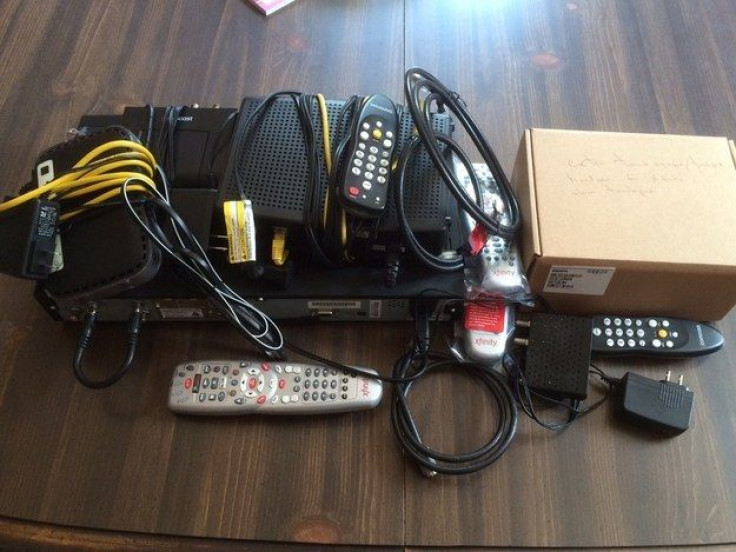 A Comcast spokeswoman was not immediately available to comment about Furia's post, or about the growing trend of Comcast customers recording their exchanges and airing their grievances online. (Updates will be posted here.) Furia's post is at least the fourth Comcast customer-service experience to be documented and shared online since Block, a product manager at AOL Inc. (NYSE:AOL), posted an 18-minute audio clip of a Comcast retention agent refusing to let him cancel his service. Last week, YouTube user Tim Davis posted a 13-minute video featuring his attempts to get a charge reversed. The post went viral on Reddit and was picked up by numerous media outlets. And on Monday, another YouTube user posted a video of his futile attempt to cancel his service. The clip has 236,000 views and counting.
Each new tale of customer-service woe seems to step up the showmanship -- they're part revenge fantasy, part publicity stunt. Given the attention Block's post garnered, we can expect to see more, some of which are likely to be viewed suspiciously for their attention-seeking elements. Furia said he was simply a former Comcast customer at the end of his rope. "I just feel like it's futile to keep trying to get Comcast to fix this," he said. "I love to write, and I'm good at documenting things, and so that's what I did."
Got a news tip? Email me. Follow me on Twitter @christopherzara.
© Copyright IBTimes 2023. All rights reserved.