Comcast Revenue Takes Hit From Pandemic In Q2; Peacock Launch Collects 10M Sign-Ups
Comcast (CMCSA) reported a drop in revenue for the second quarter of 2020, owing largely to the impact of the coronavirus pandemic on businesses like movie theaters and theme parks. One bright spot, however, has been the steady launch of NBCUniversal's premium streaming platform, Peacock.
Comcast's Q2 report on Thursday showed the film, television, and theme park divisions of NBCUniversal, in addition to its Europen media outlet Sky, all suffered drops in revenue because of the pandemic. These losses are mostly the result of the closure of movie theaters and parks, as well as cuts in spending by advertisers during uncertain times.
Comcast overall reported 6.3% year-to-date in revenue, down to from $53.7 billion in 2019 to $50.3 billion. For Q2 2020, revenue dropped 11.7% to $23.7 billion, compared to $26.8 billion in Q2 2019. Year-to-date earnings per share also took a steep 23.4% drop, down to $1.11 per share compared to 1.45 last year.
Overall, NBCUniversal revenue dropped a full 25% to $6.12 billion, while the theme parks business as a whole revenue dropped to $87 million from $1.46 billion in 2019.
NBCUniversal's film divisions saw an 18% drop in revenue as they experimented with premium VOD releases for big movies, notably scoring a big win with the $100 million digital success of "Trolls World Tour."
In light of this success, Universal and Focus Features have brokered a deal to shrink the theater-to-streaming window at AMC Theaters for their future releases, a move expected to change the film business significantly.
Amid all the drops, Comcast had positive news regarding Peacock, which began rolling out for Xfinity customers in April and launched for all on July 15. The company reports that the tiered service has seen 10 million sign-ups so far, with 30-35 million forecasted by 2024.
Peacock notably features three options: a free, ad-driven tier; a cheaper $5-a-month premium tier, which unlocks certain content while still serving ads; and a $10-a-month tier, which offers all content with no ads. Comcast did not specify how the 10 million sign-ups broke down by tier.
"Overall, based on our results and the many organic growth opportunities that we have across our company, I am confident in our ability to continue to successfully navigate the impact of COVID-19, and emerge from the crisis even stronger," CEO Brian L. Roberts said in a written statement.
Comcast stock was trading around $43.85 a share on Thursday afternoon, down slightly from $44.48 at open.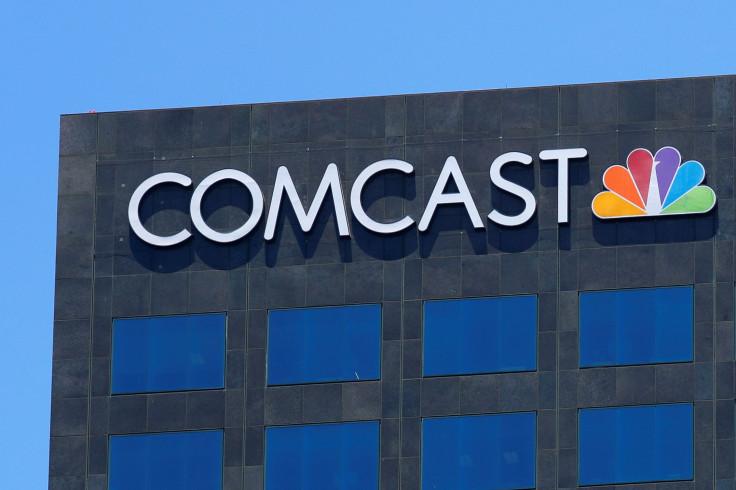 © Copyright IBTimes 2023. All rights reserved.