Congo's copper belt frets about life after Katumbi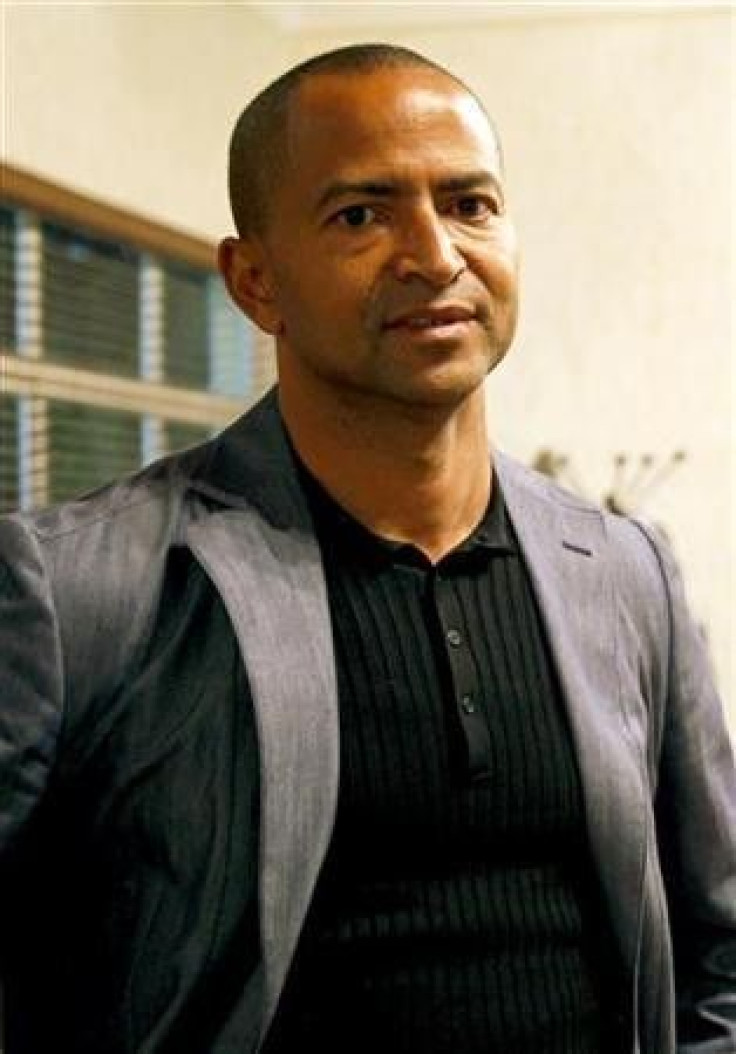 Few in Congo's Katanga copper belt are happy with local provincial governor Moise Katumbi's decision to return to business after five years in politics.
Known for his trademark cowboy hats and ownership of one of Africa's top soccer clubs, Katumbi is seen as a guardian of mining firms' interests and the relative stability which sets this southeastern province apart from much of Congo.
While Katanga is far from an investors' paradise and Katumbi is not short of critics, his pledge to leave office next year has got many in the industry worried about what and who comes next.
His stepping down will leave a void, said Simon Tuma-Waku, Vice president of the Congolese business confederation (FEC) in charge of the mining sector.
As a governor and a businessman, he understood things. We don't know who is coming next. There is always a fear when you leave the comfort zone.
At a mining conference there this month, executives fretted that reassurances Katumbi had given them over contract security might count for nothing once he has gone and a successor voted in by the provincial assembly next July.
The uncertainty is all the keener as Congo approaches a November 28 presidential poll pitting President Joseph Kabila against 10 rivals in the country's second post-war election.
HARASSMENT
Although few firms will talk about it in public, many believe that in Katumbi, a multi-millionaire who says he sold his mining interests to enter politics, they have someone battling in their corner against central government.
They point to his efforts to fight corruption, particularly in the export part of the sector, and his help in staving off harassment from tax collectors who often turn out to be fake.
Eric Monga, head of mining at the FEC's arm in Katanga, said Katumbi forced all tax-collecting delegations claiming to represent central government to first pass by his office.
We eliminate 80 percent of those (corrupt officials) with this measure, estimated Monga.
Outside in the streets of the provincial capital Lubumbashi, a similar mood prevails.
A sense of order compared to the chaotic west and often violent east of the country points to improvements that many other provinces in Congo have not seen in the five years since the last elections, despite the official end to war.
We want him to stay as he has worked hard, Jules Ngoy, a 37-year-old engineer, said after a weekend march to Katumbi's office calling on him to stay in power.
A boom in hotels, work on some roads and drainage, and even solar-power traffic lights point to signs of progress. Traffic jams, water shortages, power cuts and chromic rural underdevelopment show how much more needs to be done.
We don't mind him going back to business but he needs to finish his work first. He cannot abandon us, Ngoy added.
Katumbi's critics accuse him of abusing his position as governor to expand his business interests. But the governor denied any wrongdoing, saying he is leaving power to turn his attention back to his family's mining and transport firms, and TP Mazembe, one of Africa's most successful football clubs.
ACCUSED OF EVERYTHING
Others suspect he may be standing down under pressure from Kinshasa and suggest that Kabila's entourage may feel a threat from his popularity and business success, an argument Katumbi, 46, brushes off.
The president has never asked me not to stay in politics, he told Reuters last week, adding that he would be campaigning for the re-election of Kabila, a longstanding ally.
I'm the man that was accused of everything. I was going to be candidate for the presidency. There are even some people who went even further to say I am preparing Katanga for secession. (I am tired) of all these attacks, he said.
Speculation is that Zoe Kabila, the president's brother, may be lined up to replace him, but close observers of the local scene say that between Congo's national politics and Katanga's own internal dynamics, much can still change.
Some note Katumbi's influence clearly has its limits.
The sector is still coming to grips with a wholesale central government review of contracts which in 2009 saw First Quantum Minerals stripped of a local copper tailings project worth $750 million. The rights were passed on to Kazakh miner ENRC and First Quantum is in international arbitration.
The fact that he is open to discussions and tried to bring people together can help. This is good. He is that kind of person, said a senior official in an international mining company who did not want to be named.
(But) I don't think his departure will have a big impact on mining in Katanga. As for security of investors, I don't think that it is one person, it is the climate to do business.
Katumbi himself was busy playing down sector jitters over a second review this month, insisting there would be nothing more sinister than a routine audit of existing contracts.
I think there will be continuity of the state. I am not the first governor, Katumbi told nervy mining executives at a conference.
It is true that we have worked very well . Rest assured, there is democracy in our country and we are here to protect our investors.
© Copyright Thomson Reuters 2023. All rights reserved.