Congress' Approval Rating At All-Time Low, Obama's At Lowest Since 2011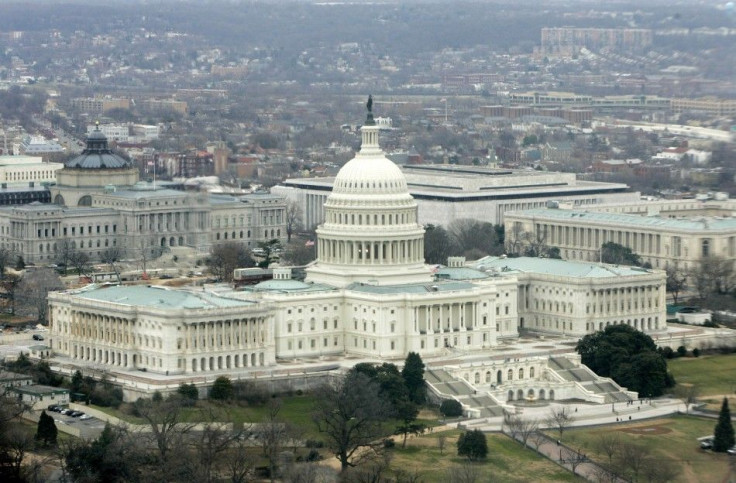 The U.S. Congress and President Barack Obama have seen some pretty bad approval ratings over the past few years, but the newest NBC News/Wall Street Journal poll reveals a new level of disdain for Washington.
The survey found that 83 percent of Americans disapprove of the job being done by Congress, the highest level of disapproval it has ever notched in the poll.
And Obama isn't doing much better, as his approval rating, at just 45 percent, has dropped 3 points in a single month to its lowest level since an August 2011 poll held just after the bitter debt-ceiling debacle, when he received his all-time low approval rating of 44 percent.
"There is a palpable unhappiness with Washington," pollster Peter D. Hart, a Democrat who conducted the survey in conjunction with Republican pollster Bill McInturff, told NBC. "Outside the Beltway, voters are saying, 'You don't get it.'"
Meanwhile, 57 percent of voters -- yet another dubious record high -- went on to state in the poll that they would vote to replace every single sitting member of Congress if such an option were available to them.
And a total of 56 percent of survey respondents described themselves as "uncertain" or "pessimistic" about the rest of Obama's presidency, a jump of 8 percent since January.
The disdain for Washington appears to be cutting both ways, as 44 percent of respondents want to see Republicans control Congress after the 2014 midterms, while an equal 44 percent want to see Democrats in control.
The poll, which has a margin of error of plus-or-minus 3.1 percentage points, surveyed 1,000 people between July 17 and 21.
© Copyright IBTimes 2023. All rights reserved.