Congress Mulling Whether To Split Secret Service From Homeland Security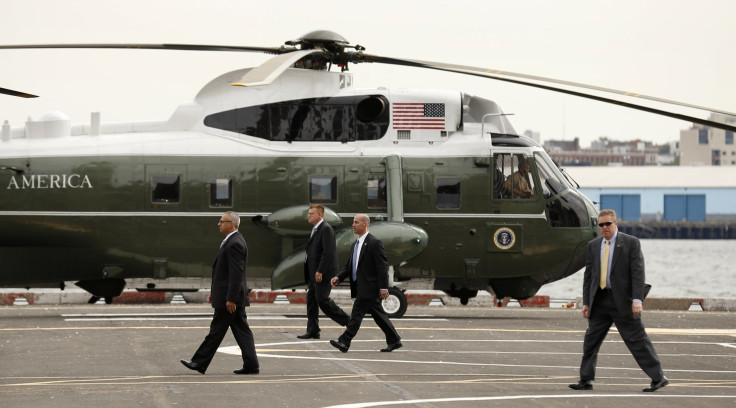 Lawmakers in Congress are considering bringing significant changes to the Secret Service, including moving it out of the Department of Homeland Security and breaking up its mission, according to Associated Press, or AP. The proposals are being made in the wake of new controversies, including a recent break-in at the White House by a knife-yielding man.
Julia Pierson recently resigned as the agency's director but lawmakers are determined to discuss further changes to the Secret Service once Congress reconvenes after the Nov. 4 midterm elections. One of the proposals include moving the Secret Service back to the Treasury department, where it belonged until 2001 when Homeland Security took over following the 9/11 terror attacks.
"Looking at the positioning of the agency, whether it should be in Treasury or be in Homeland Security, is one issue that must be taken up" Rep. Elijah Cummings of Maryland, a top Democrat on the House Oversight and Government Reform Committee, which hosted Pierson at a hearing last week before her resignation, said, according to AP, as part of an independent review.
Rep. Jason Chaffetz of Utah, said, according to AP, that, within Homeland Security, he has not "heard anyone make a strong case that it really is working the right way."
However, some Secret Service agents believe that the move to Homeland Security may have led to the decline of the Secret Service into a struggling management-heavy agency, which now competes with other agencies for funds.
The Secret Service, which employs 6,500 people and is entrusted with the task of protecting the American president, currently has a budget of $1.5 billion, which is a fraction of that provided to other agencies under Homeland Security.
"The Secret Service was essentially allowed to run its business unencumbered, with lack of interference," Dan Emmett, a former agent at the Secret Service said, according to AP, adding: "Then this monstrosity of a department called DHS was created, and the Secret Service was unceremoniously ripped from Treasury where it had operated so efficiently."
© Copyright IBTimes 2023. All rights reserved.