Connecticut Governor Criticized For Campaign Ad Citing Sandy Hook Massacre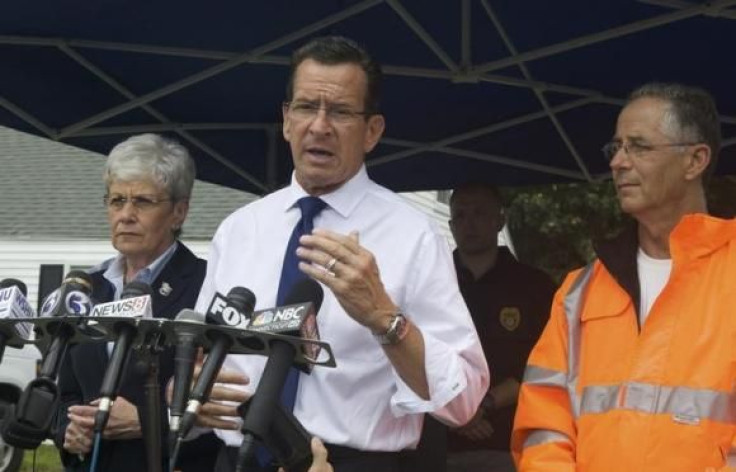 (Reuters) - Connecticut Republicans have been criticizing Governor Dannel Malloy for a new campaign ad, charging that it exploits the 2012 massacre at an elementary school in his state by touting his handling of its aftermath.
The 30-second television spot, which began airing early this week, features Nicole Hockley, whose son Dylan was one of 20 children and six adults shot dead at Sandy Hook Elementary School on Dec. 14, 2012, one of the worst school shootings in U.S. history.
"Governor Malloy has the courage and conviction to stand up and do the right thing," said Hockley, a spokeswoman for the group Sandy Hook Promise, which opposes gun violence. She was referring to Malloy's efforts after the shooting that led the state to pass a strict new gun-control law.
Republican critics accused Malloy of benefiting from an ad that exploited victims of tragedy, both at Sandy Hook and from 2012's Superstorm Sandy.
"Governor Malloy manages to exploit both the Newtown tragedy and the devastation of Hurricane Sandy for political gain," State Republican Party Chairman Jerry Labriola said in a statement.
© Copyright IBTimes 2023. All rights reserved.