Conor McGregor Next Fight: UFC Return Looming For Lightweight Champion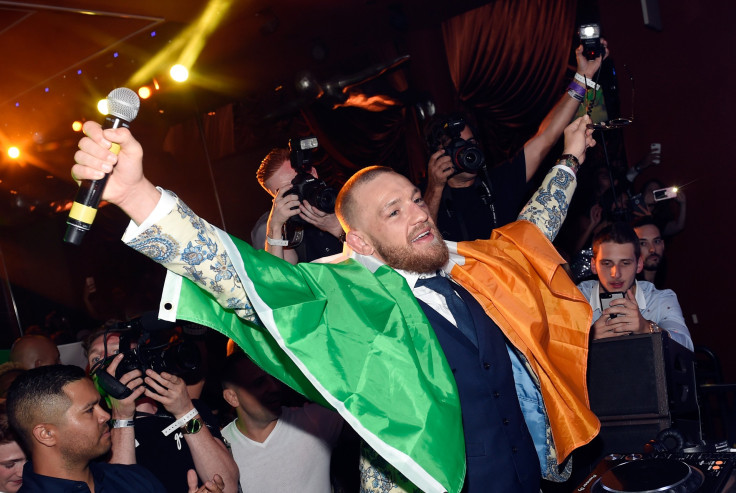 Conor McGregor is ready for a fight. That's what he says, at least, claiming he wants to return to the UFC after a hiatus that's lasted well over a year.
McGregor hasn't fought inside the octagon since Nov. 12, 2016 at UFC 205, where he defeated Eddie Alvarez for the UFC lightweight championship. He's since set a record for the longest time holding a belt without defending it, and there's speculation that the biggest name in combat sports might never fight again.
In an Instagram post Thursday afternoon, McGregor refuted the idea that his career was over, even claiming that he offered to compete at UFC 222 on March 3.
"I am fighting again. Period," McGregor wrote. I am the best at this."
Frankie Edgar was supposed to face Max Holloway for the UFC featherweight championship—a title McGregor once held but never defended—at the upcoming pay-per-view, but Holloway was forced to pull out of the fight three weeks ago because of an injury. McGregor said he asked to be Holloway's replacement, but he was told "there wasn't enough time to generate the money that the UFC would need."
Edgar's manager denies McGregor's claim. The 145-pounder will instead face Brian Ortega in a non-title fight.
Shortly before McGregor announced that he wanted to fight next week, it was reported that the lightweight champion is looking to get back in the octagon. According to the Wrestling Observer's Dave Meltzer (via Bloody Elbow), McGregor is negotiating with the UFC to set up two fights in 2018.
There are several options for McGregor in a return fight, though the most likely would be the winner of the bout between Tony Ferguson and Khabib Nurmagomedov. The two lightweights will compete in the UFC 223 main event on April 7 for the 155-pound interim title.
If McGregor fights twice this year, there's a good chance one of his opponents will be Nate Diaz. McGregor and Diaz each beat other once in 2016, headlining two of the biggest pay-per-views in UFC history.
McGregor and Mayweather have been going back and forth on social media, teasing a potential fight in the UFC. It's hard to believe Mayweather would actually fight in MMA, though he would likely stand to make a nine-figure payday.
McGregor and Mayweather have already fought once, of course. The UFC star suffered a 10th-round knockout against Mayweather in an August boxing match.
McGregor reportedly made around $100 million for that fight.
© Copyright IBTimes 2023. All rights reserved.