Conor McGregor's Coach Reacts To Georges St-Pierre Shocking Statement Following UFC Return Talks
KEY POINTS
Conor McGregor's coach John Kavanagh has commented on Georges St-Pierre's statement about possible return
St-Pierre said he did not enjoy one second of fighting inside the octagon
St-Pierre once said he will only return to UFC to face Khabib Nurmagomedov
Conor McGregor's coach John Kavanagh sent former UFC champ Georges St-Pierre a message following his comments about a possible UFC return.
UFC icon St-Pierre has not stepped inside the octagon for almost over a year now. There have been talks of his UFC return in the past but none of them came to fruition.
In a recent interview with ESPN's Ariel Helwani, "GSP" spoke about his stellar MMA career and once again addressed the possibility of a comeback. Looking back, the French-Canadian star said that he's happy being away from the sport he once dominated. According to St-Pierre, he still trains and very confident that he can still beat some of the best guys in the game.
"Sometimes when I'm in the gym and I watch a fight, sometimes I get excited. I'm looking at the fight and I'm like 'Man! I know I can beat these guys,'" St-Pierre said.
But the 38-year-old shocked everybody when he revealed that outside the perks and wealth fighting have given him, he doesn't want to go back into the stressful lifestyle that comes with it. He even emphasized that he did not enjoy a second of fighting inside the octagon.
"I love what fighting gave me. The Freedom. Of course the wealth, the money and all the advantages that come with it. But I actually don't like to fight. I never enjoyed one second inside the octagon in my entire career. I just like to do it because I'm very good at it. But I don't like the actual fight, it very stressful," St-Pierre pointed out.
St-Pierre's statement raised a few eyebrows in the MMA world. The revealing comment about fighting did not go unnoticed as McGregor's long-time coach Kavanagh reacted and said that he hopes St-Pierre was just exaggerating.
On his official social media account, Kavanagh wrote that St-Pierre's thoughts about the sport is "kind of depressing."
"Nothing but respect for the 1st true MMA athlete but this is kind of depressing. He didn't enjoy 1 second? I hope that's hyperbole," Kavanagh wrote.
McGregor and St-Pierre are two of the best fighters in the world today. Though "The Notorious" is a natural lightweight, many believe that he could match well with St-Pierre in a superfight. However, St-Pierre once revealed should he ever consider making a UFC return, he will only be open for a "legacy fight" with current UFC lightweight champ Khabib "The Eagle" Nurmagomedov.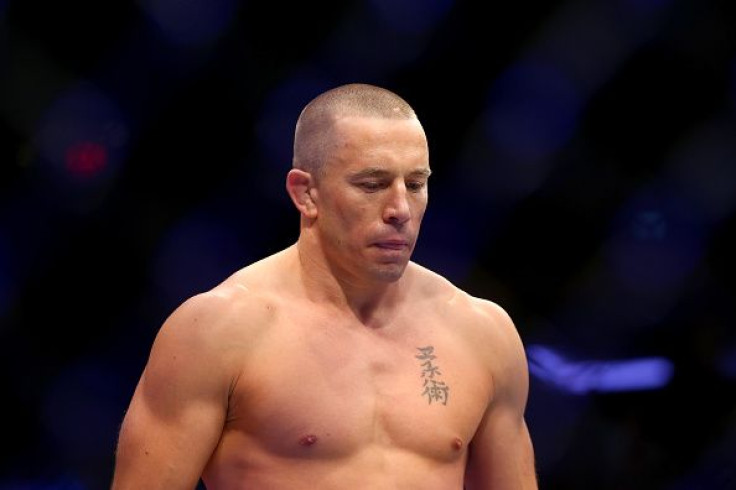 © Copyright IBTimes 2023. All rights reserved.