Consumer Spending Will Increase By Small Amount This Year: Report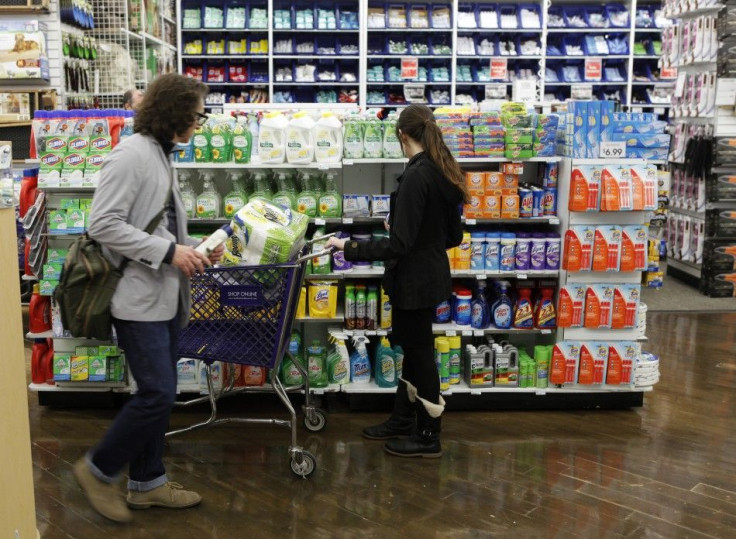 U.S. consumer spending will grow at a meager rate of 1.5 percent to 2 percent by the end of this year, Sterne Agee, a U.S. brokerage and investment firm, said on Friday in a report.
The weak forecast for consumer spending comes in the wake of spluttering job growth, stagnant levels of income, underemployment and persistent long-term unemployment, a state where people have held no jobs for six months or more, Sharon Stark, chief marketing strategist at Sterne Agee said.
Those who are working are not enjoying any gains in income, while others are searching for growth, Stark said in an interview.
National jobless rates remain high, at 8.2 percent, with more than half the nation registering increases in regional and state unemployment, according to Bureau of Labor Statistics data released Friday. Total nonfarm payroll employment, the number of paid private sector employees, rose by a measly 80,000 in June.
As employment conditions worsen, consumer confidence in personal finances and the economy -- leading indicators of economic well-being -- is shrinking precariously. The Discover U.S. Spending Monitor, a five-year-old monthly poll that monitors economic confidence and spending trends of nearly 8,200 consumers, slumped 4.8 points to 90.7 in June from 95.5 the previous month, the lowest levels since January this year.
According to the survey, 53 percent of consumers have lost their optimism about the U.S. economy, while the proportion of respondents who thought the economy was strengthening dropped 4 points to 29 percent in June. Consumer sentiment in finances also weakened, with nearly half expecting their personal budgets to shrink further.
Individuals have relatively stronger personal finances, as many have paid down their debts this year. However, the inclination for big-ticket purchases is gone. Analysts say that people have become more conservative about their balance sheets -- a trend that can adversely affect economic recovery in a nation that hinges heavily on consumer and retail spending.
Since consumer expenditure accounts for 70 percent of the country's economic growth, a slowdown in spending will directly hit U.S. output. Business investments, though stable, aren't expected to grow because investors are likely to remain skeptical when capital spending is declining because of falling domestic and overseas demand for durable goods -- another disincentive for companies to hire more people. Meanwhile, government spending and exports -- two other components of GDP -- are already contracting. The only factor that is positive is consumer spending, but that will slow down too, Stark said. As a result, U.S. GDP will grow at about 1.5 percent to 1.75 percent over the next four quarters, she estimated.
Monetary easing and market volatility will persist over the next quarter, Stern Agee indicated. To keep further spending shortfalls at bay, the Federal Reserve has held its key benchmark rate constant at 0.15 percent to 0.17 percent through 2013. While the measure could prevent further declines in consumer spending and trigger some confidence among investors, it might not stimulate consumer sentiment and the economy, economists say.
It takes more than low rates to incentivize consumers to spend, Stark said. But the interest rate is really the only weapon the Fed has. Fiscal policy hasn't been effective yet.
© Copyright IBTimes 2023. All rights reserved.