Controlling Inflation Will Be Our Overriding Priority: Sonia Gandhi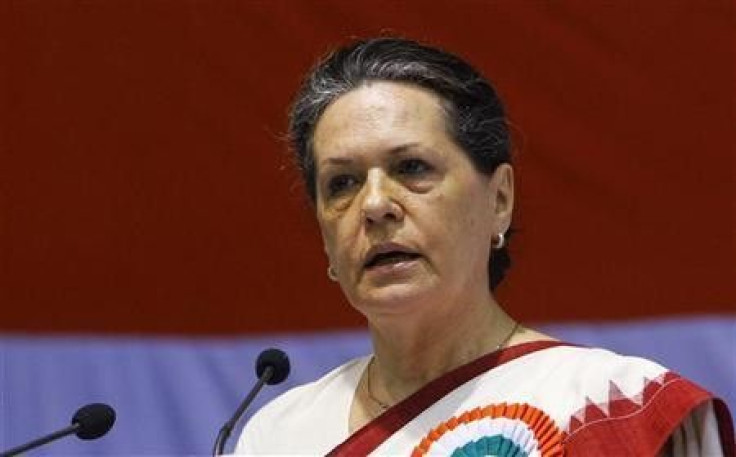 Controlling inflation remains an overriding priority, Sonia Gandhi, the head of the ruling Congress party said on Wednesday, indicating inflation, which has refused to budge from above 9 percent for a year now, is a matter of grave concern.
Gandhi's comments, at a meeting of lawmakers from the party, indicates that the party realizes that the price rise issue could spoil its electoral chances as five states, including the key state of Uttar Pradesh, go to polls next year.
We recognize that nothing hurts the aam aadmi (common man) more than rising food prices. Controlling inflation will remain our overriding priority, Gandhi said.
The near double-digit headline inflation has barely budged, despite 13 rate increases by the central bank since March 2010.
A contraction in industrial output in October and a sub 7 percent growth in the July-September quarter had prompted the Reserve Bank of India to hold rates at its policy review last Friday.
Analysts expect the RBI to cut rates next year to prop up faltering growth provided inflation shows an easing trend. The central bank has estimated end-March inflation at 7 percent.
Annual food inflation eased to 4.35 percent in the week to December 3, its lowest reading since late February 2008, giving the RBI and the government some comfort on the price front, a point which was driven home by Gandhi.
Gandhi said the latest figures reveal a decline in the rate of food inflation, which was of paramount importance. There seems to be some relief on the price front, she said.
© Copyright Thomson Reuters 2023. All rights reserved.