COP21 Climate Change Summit Reaches Deal To Keep Temperature Rise Below 2C By 2050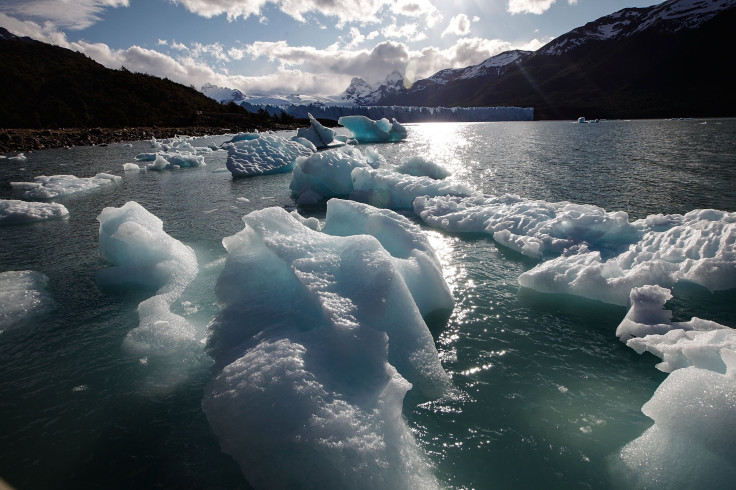 After two weeks of negotiations, 195 countries agreed unanimously Saturday to finalize an ambitious plan to curb fossil-fuel consumption to keep the rise in global temperatures to less than 2 degrees Celsius by 2050. Talks on the final draft of the so-called Paris Agreement were supposed to be wrapped up Friday, but they were extended because of numerous disputes about the wording of key provisions.
The deal is partially legally binding and partially voluntary, BBC News reported. It commits all participating countries to curbing their carbon emissions. However, developing and island nations most threatened by higher sea levels were unsuccessful in their push for a lower temperature-rise target of 1.5 degrees Celsius. Financing of projects to drive down carbon emissions with more costly sustainable forms of energy also was a major sticking point.
The agreement marks the first time in more than 20 years of negotiations that the participating countries have come to a consensus on a climate-change plan.
"Our text is the best possible balance," French Foreign Minister Laurent Fabius said in a speech in Paris after the deal was announced. He described it as "a balance which is powerful yet delicate, which will enable each delegation, each group of countries, with his head held high, having achieved something important."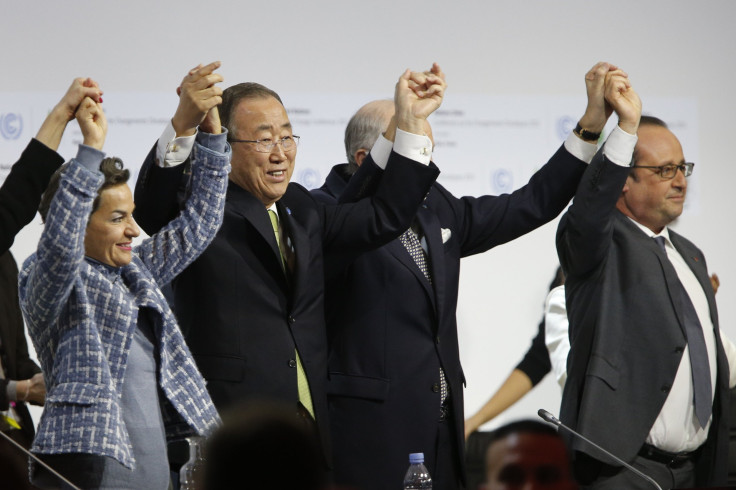 "This new global framework lays the foundation for countries to work together to put the world on a path to keeping global temperature rise well below 2 degrees Celsius and sets an ambitious vision to go even farther than that," the White House said in a statement. "This agreement sends a strong signal to the private sector that the global economy is moving towards clean energy, and that through innovation and ingenuity, we can achieve our climate objectives while creating new jobs, raising standards of living and lifting millions out of poverty."
During climate-change talks in Copenhagen in 2009, wealthy countries responsible for most global warming agreed to endow a $100 billion fund by 2020 to help coal-hungry developing nations shift to sustainable forms of energy. Although the fund is mentioned in the Paris Agreement's preamble, there is no legally binding language about it. This omission means the financial aid would be provided on a voluntary basis, with no repercussions associated with not meeting the funding goals.
The agreement includes language recognizing that global warming is caused by humans and that developing countries will need more time to reduce carbon emissions.
Scientists have warned that the 2-degree Celsius target is likely to be surpassed no matter what the world does, so countries around the world have to prepare for the repercussions of the damage that's already been done.
"A policy narrative that continues to frame this target as the sole metric of success or failure to constrain climate-change risk is now itself becoming dangerous," Todd Sanford and Peter Frumhoff of the Union of Concerned Scientists said in a commentary published in Nature Climate Change in February of last year. The policy narrative "ill-prepares society to confront and manage the risks of a world that is increasingly likely to experience warming well in excess of 2 [degrees Celsius] this century."
© Copyright IBTimes 2023. All rights reserved.
FOLLOW MORE IBT NEWS ON THE BELOW CHANNELS