Coronavirus China Update: Leaked Data Suggests Beijing Massively Underreported COVID-19 Cases
KEY POINTS
Many doubt whether China has been accurately reporting its COVID-19 cases
Leaked documents suggests China deliberately underreported its cases in Shandong
On Feb. 18, China reported just 1 case but an unconfirmed report says there were really 52
Has China been underreporting its COVID-19 cases? Since the beginning of the outbreak, many have been critical of China's handling of the situation and even doubting whether Beijing has actually been reporting the correct infection numbers.
As of Feb. 26, there were over 78,000 cases of COVID-19 in mainland China alone. However, an unconfirmed report by the Epoch Times claims that the Chinese Communist Party has been deliberately concealing the actual number of COVID-19 cases and that the number of cases may actually be much higher.
For instance, according to the report, which is based on supposed leaked internal documents from the Shandong Health Committee of the Communist Party of China, the Chinese government confirmed just one case of COVID-19 on Feb. 18; while the document shows that there were actually 52 people who tested positive that day.
Similarly, the the document shows that there were 61 new cases in Shandong on Feb. 22 when the government only reported four new cases. There were actually 89 new cases on Feb. 14 but the government only reported 11.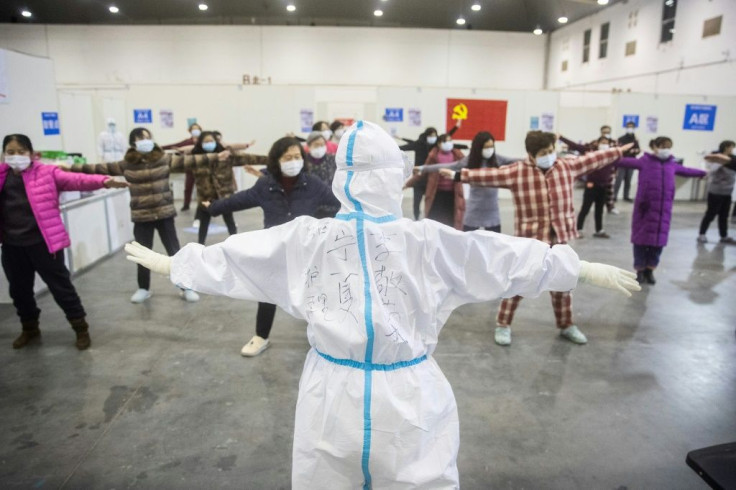 Overall, the supposedly leaked document suggests that the Chinese government significantly underreported its COVID-19 cases each day from Feb. 9 to Feb. 23. If the document is to be believed, it means that China underreported its cases in Shandong during that period by nearly a 100% daily. And we don't know if the same was the situation in other areas.
This, according to the Epoch Times, is evidence that China has been routinely underreporting its cases, stating that the government might be doing that in order to convince citizens that the virus is already contained and that it would be safe to go back to work.
To be clear, the Epoch Times's report is unconfirmed. IBTimes has not been able to independently verify those claims. But China has been routinely accused of underreporting important numbers.
The reports however, raises the question of China's credibility in reporting its overall COVID-19 cases -- across regions and provinces. It doesn't help either that China keeps changing the way it counts its confirmed cases, causing confusion and distrust among the people and agencies monitoring the situation.
However, World Health Organization director general Tedros Adhanom Ghebreyesus has noted that these changes could mean that more health care providers are being mobilized and that more tests are being done to increase the accuracy of the diagnosis and reporting.
© Copyright IBTimes 2023. All rights reserved.