Coronavirus Myths And Other Conspiracy Theories Spread Like Wild Fire On WhatsApp And Facebook
KEY POINTS
Fake news related to coronavirus spread on social media
Authorities are debunking myths
People are advised to look for credible sources
The death toll from the coronavirus outbreak is on a rise in China. With cities like Wuhan being completely cut off and businesses struggling to survive, the threat of coronavirus seems real. And so, the spread of this deadly virus has resulted in fear-mongering messages across various social media platforms.
Here is the list of 2019 novel coronavirus myths and conspiracies:
Bat Soup- Several tabloid newspapers reported that the coronavirus outbreak was started by the Chinese delicacy called the bat soup, 7News mentioned in a report. However, it is a myth. Wang Mengyun, a popular Chinese vlogger, was trolled on social media for a video in which she can be seen eating the bat soup. She took to Sina Weibo to clarify and said: "It's all because, in 2016, when I was screening a tour program in Palau, a South Pacific island, I ate a soup of local people's daily food." "Back in May 2016, I didn't know what the virus was at that time. When the video was released I only want to introduce the lifestyle of the local people. I don't know bat will become the host," Mengyun added.
Bogus departments issuing coronavirus warnings- NSW Health Australia warned people about a social media post widely circulated telling people to not eat certain dishes and visit certain places in Sydney. The body also stated that there is no such organization as the Department of Diseasology Parramatta. "NSW Health would like to assure the community that the locations mentioned in this post pose no risk to visitors, and there have been no "positive readings" at train stations," read the tweet.
3. Fake Death Estimation: As of Wednesday, Jan. 29, the death toll related to coronavirus is 131. The Hal Turner Radio Show claimed that 112,000 people are dead and over 2.8 million people infected. Turner posted many unverified images and videos of people dropping dead in trains and on the streets in China.
4. Fake WhatsApp Message in India: "Korona virus, very new deadly form of virus, China is suffering, may come to India immediately, avoid any form of cold drinks, ice creams, koolfee, etc, any type of preserved foods, milkshake, rough ice, ice colas, milk sweets older than 48 hours, for at least 90 days from today," one of the fake messages being circulated in India via WhatsApp.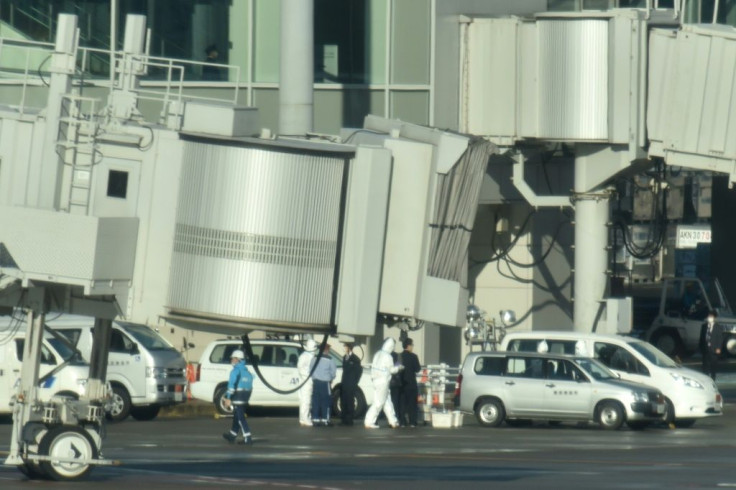 © Copyright IBTimes 2023. All rights reserved.