Coronavirus Treatment: Doctors Find Triple-Drug Combo Better And Faster Than Remdesivir In Fighting COVID-19
The antiviral drug Remdesivir has the ability to reduce the recovery time for COVID-19 patients from 15 days to 11 days and is currently considered standard therapy. But Chinese doctors find triple-drug therapy to be more effective. Not only did they find it to be speeding up recoveries in mild to moderate COVID-19 cases, but also to be effective in making the patients go asymptomatic faster and clearing the virus within a week.
The new drug combo: Interferon beta-1b, Kaletra (lopinavir-ritonavir), and ribavirin
The lopinavir-ritonavir combination sounds familiar since it is a very commonly used antiviral to treat HIV patients and is sold under the name Kaletra. It has also been used in several COVID-19 clinical trials. Ribavirin is yet another antiviral that is used to treat Hepatitis C and several other infections. And Interferon beta-1b is an immunity booster that is used to treat conditions like multiple sclerosis.
The study
127 COVID-19 patients were divided into two groups- 86 of them were assigned to the triple-drug therapy and 41 of them were included in the control group that received Kaletra. All of them who participated in the study were only mild to moderate COVID-19 cases. However, some of them were intubated and needed ventilator support during the treatment.
All but one person in the control group recovered in the control group. One patient had to discontinue the therapy because of adverse effects.
The findings revealed the following:
The group that received the triple therapy recovered much faster and tested negative for the novel coronavirus within 7 days
Those in the control group took 12 days to clear the virus
Side effects included nausea and diarrhea, in both the groups
Importantly, those who were given the triple-drug combo started feeling better faster. They became asymptomatic within just 4 days after taking these drugs
The triple-drug combo is even better than Remdesivir
Quicker the new treatment is given after a positive diagnosis, the better the patient outcomes
"This study is really refreshing because it tells us Remdesivir isn't the only game in town, and maybe there are other options around. These drugs have a track record of safety," University of California San Francisco's Dr. Peter Chin-Hong told CNN.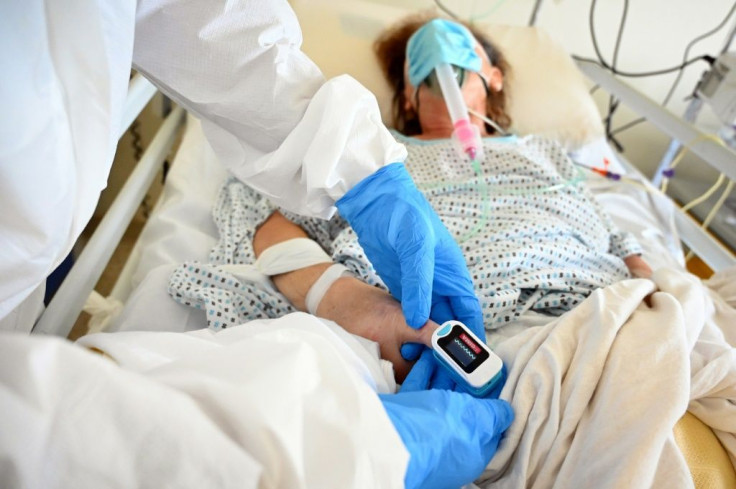 © Copyright IBTimes 2023. All rights reserved.