Coronavirus Update: Apple Extends Flexible Work Arrangements For Employees Outside Of Greater China
KEY POINTS
Apple's employees can continue to work remotely if they can
Employees outside of Greater China can work from home if they can
This arrangement will applicable through at least Apri 5
Apple has extended flexible work arrangements for all its employees outside of Greater China. In the latest advisory issued internally, the tech giant has urged its employees to work from home if they can.
In a memo to Apple employees, Deirdre O'Brien, SVP of Retail and People at Apple, has revealed the updated plan of action in the wake of coronavirus pandemic, 9to5 Mac reported.
"In all our offices outside of Greater China, we are extending flexible work arrangements for all team members — outside of those whose work requires them to be onsite — through at least April 5, which will then be evaluated weekly depending on your location," O'Brien wrote.
He also has mentioned that all Apple retail stores and offices in Greater China have reopened with important measures in place. O'Brien has advised the team to look for new updates from their leaders.
Meanwhile, the U.S. Vice President Mike Pence said, at a press briefing, Tuesday, that Apple is set to donate nine million protective face masks to help battle the COVID-19 pandemic.
"And at this moment in time Apple went to their storehouses and is donating nine million N95 masks to healthcare facilities all across the country and to the national stockpile," Pence said via Business Insider. During the press conference, Pence said that President Donald Trump did initiate the Defense Production Act and the administration will use the act to mandate the production of critical goods. But so far, they don't need it as the Vice President pointed out that industries are stepping up to assist in the fight against coronavirus in the U.S.
Apple CEO Tim Cook took to Twitter, on March 22, and announced that the teams at the tech giant are working to get resources for healthcare works fighting the coronavirus. "Our teams at Apple have been working to help source supplies for healthcare providers fighting COVID-19. We're donating millions of masks for health professionals in the US and Europe. To every one of the heroes on the front lines, we thank you," Cook tweeted.
The Coronavirus continues to spread and has killed close to 19,000 people across the globe.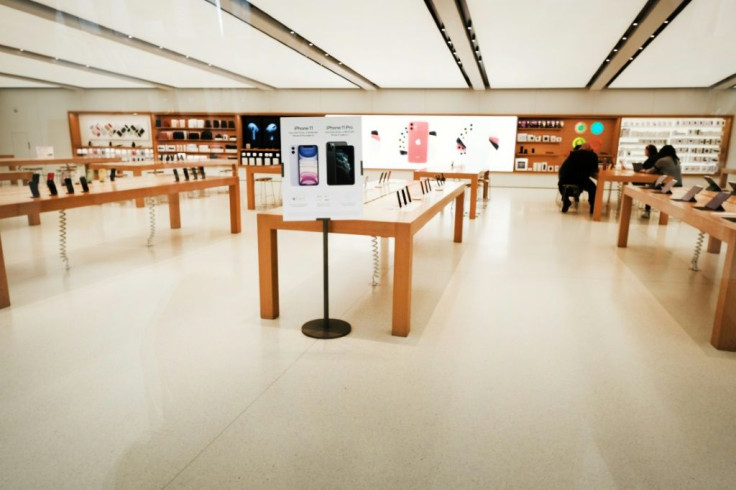 © Copyright IBTimes 2023. All rights reserved.