Coronavirus Update: Indian Wells Masters Cancelled, Players, Analysts, React
KEY POINTS
The Indian Wells is one of the biggest sporting events in the United States
The threats of the coronavirus have caused the cancellation of the event
Players and the tennis community react to the major news.
The Indian Wells Masters is one of the biggest tournaments in tennis outside the four Grand Slams. The BNP Paribas Open, as it is alternatively called, is held in the United States and is considered one of the monumental events for American tennis. Several legends have stepped on the court for this prestigious tournament before including the big three of Roger Federer, Rafael Nadal and Novak Djokovic.
Dominic Thiem is the defending champion and Roger Federer is the runner-up. Due to Federer's recovery from knee surgery, he has been taken out of action for the next few months. This predicament put Nadal and Djokovic as the favorites to win the tournament. Unfortunately for the two and for the entire tennis community, the organizers of the Indian Wells Masters have called it off due to the threats of the coronavirus.
The coronavirus has affected the entire world with an estimated 110,000 people infected by the virus.
The United States reportedly has 500 cases linked to the outbreak as people have taken the necessary precaution against this.
The cancelation of the tournament has set reactions from players, analysts and fans across social media.
The cancellation of this major sporting event can set a precedent for the other major events in line for the coming months. The NCAA and March Madness are in danger if the projections towards the virus are accurate and continue its pace. The sheer amount of players, media, fans traveling to one area can have major implications during this situation.
According to the World Health Organization, there are various ways of catching the virus. People can catch the virus from other people who have also been infected. It can spread from person to person when an infected person coughs or exhales.
These will then cause small droplets that can land on objects or surfaces – putting a lot of people in public areas at risk. If one breathes in the droplets from other people or they might end up touching these surfaces and then touch their eyes, nose or mouth.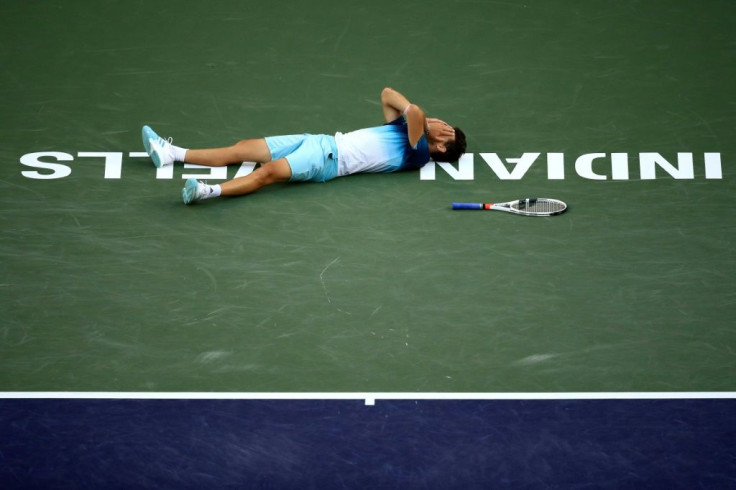 © Copyright IBTimes 2023. All rights reserved.