Coronavirus Update: Netflix, Apple Cancel SXSW 2020 Participation, Screenings Due To Health Concerns
KEY POINTS
Netflix cancels its SXSW 2020 participation
Due to growing coronavirus concerns, Apple also pulled out of the Austin-based conference
SXSW 2020 is scheduled from March 13
Apple and Netflix join other tech giants to pull out of SXSW 2020 amid coronavirus (COVID-19) concerns. Companies continue to enforce measures to control the impact of coronavirus on their businesses.
According to a Variety report, Netflix is the latest to cancel its participation including a panel for #BlackExcellence and five film screenings. The streaming service has canceled four documentaries – "L.A. Originals," "A Secret Love," "Have A Good Trip: Adventures in Psychedelics," and "Mucho Mucho Amor" -- and a feature film called "Uncorked."
SXSW 2020 is scheduled March 13-22 in Texas, where 11 confirmed cases of coronavirus were recorded.
Variety also confirmed the cancellation of Apple from this year's SXSW because of the ongoing coronavirus fears. Apple has followed the footsteps of Twitter, Facebook and others to withdraw its participation from the upcoming Austin-based event. Apple is yet to officially comment on this new development.
In this year's SXSW, Apple was set to premiere three new originals on Apple TV Plus – "Beastie Boys Story," showcasing band members Adam Horovitz and Mike Diamond, a docuseries titled "Home" that shows some of the most innovative homes, and "Central Park," which is an animated musical series.
Meanwhile, there is a petition circulating on Change.org appealing to cancel SXSW 2020 due to coronavirus outbreak with over 45,000 signatures. Elsewhere, there is a counter-petition on the website to keep SXSW on and stop the panic related to the outbreak.
On March 2, SXSW released a statement. "Regarding the current Coronavirus (COVID-19) outbreak: SXSW is working closely on a daily basis with local, state, and federal agencies to plan for a safe event. As a result of this dialogue and the recommendations of Austin Public Health, we are proceeding with the 2020 event with the health and safety of our attendees, staff, and volunteers as our top priority." As of now, the event is scheduled to happen with various attendees.
Coronavirus outbreak has claimed 3,199 lives globally with over 93,000 confirmed cases as companies ask the employees to work from home.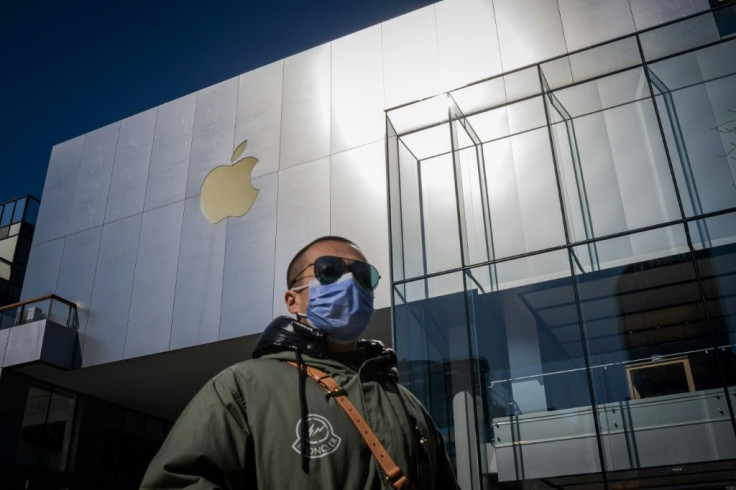 © Copyright IBTimes 2023. All rights reserved.