Coronavirus Vaccine Through The Nose More Effective Than Injected Ones, Researchers Suggest
KEY POINTS
Intranasal vaccinations can attack the virus at one of the key entry points of the human body -- the mucous membranes lining upper respiratory system
Nasal vaccinations also induce mucosal protection at site of infection
Intranasal vaccinations might confer protection against variant strains ​
Intranasal vaccinations are rare. But the advantages they offer, especially against highly infectious diseases such as COVID-19, might make them more effective than traditional intramuscular injections.
That's because intranasal vaccinations, which are administered as drops or as a fine spray, can directly attack COVID-19 at one of the key points where the virus enters the human body -- the mucous membranes, or mucosa, lining the nose and upper respiratory system. The mucosa is a membrane lining different cavities in the human body and covering the surface of internal organs.
On the other hand, injecting a new COVID-19 vaccine into the upper arm, which contains no mucosa, might not prove to be the most effective option.
Many doctors argue given the potency and rapid spread of the virus that causes COVID-19, it makes sense to also develop mucosal vaccines for the airways. SARS-CoV-2 (severe acute respiratory syndrome coronavirus 2) is the virus that causes COVID-19.
A key advantage for nasal vaccinations is that the nasal cavity is easily accessible. Nasal vaccinations also induce both mucosal protection at site of infection, and a systemic immune response, or antibody formation. On the other hand, intramuscular vaccinations into the arm mainly induce a systemic immune response.
A successful nasal vaccine is FluMist Quadrivalent, a "Live Attenuated Influenza Vaccine", introduced in 2003. This nasal spray vaccine contains weakened flu viruses and has been shown to be more effective than flu shots among young children.
"Knowing how potent mucosal responses can be against a viral pathogen, it would be ideal to be thinking about mucosal vaccines," said Dr. Akiko Iwasaki, an immunologist at Yale University.
Her observation was seconded by Dr. Avery August, an immunologist at Cornell University. "When we take apart and present pathogens in a way that the immune system doesn't naturally see them, it's not as ideal," said Dr. August. "You run the risk of not generating the right immune response."
It's an established fact the mucosa is very immune-competent. It has been proven in other viral outbreaks even small amounts of antigen elicit a protective response in the mucosa.
This is the reason some doctors contend intranasal vaccinations might confer protection against infections at other mucosal sites such as the lungs, intestines and the genital tract. Intranasal vaccinations might also confer cross-protection against variant strains through mucosal antibody secretion.
In a nod to the effectiveness of nasal vaccinations, several research groups worldwide are working on nasal coronavirus vaccines. On the other hand, a number of companies, including American biotech firm Vaxart, are developing another option. This option is an oral formulation that delivers medication to another mucosa: the spongy lining of the gut.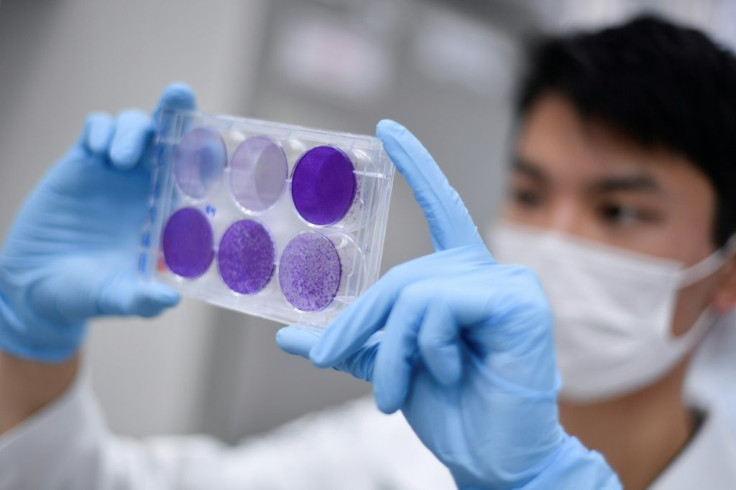 © Copyright IBTimes 2023. All rights reserved.
FOLLOW MORE IBT NEWS ON THE BELOW CHANNELS