Corporate Crime: Justice Department Official Says Wrongdoers Won Leniency 'Without Identifying Who Made What Mistakes'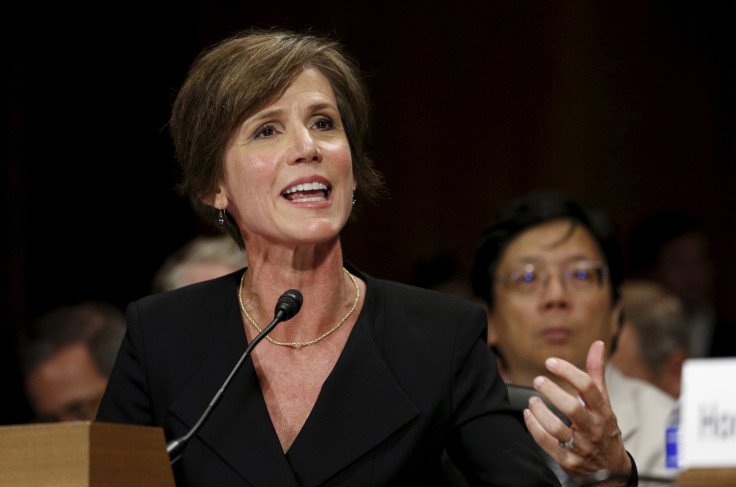 Eight years after the financial crisis blew Wall Street apart, major banks have paid out tens of billions of dollars to settle charges of wrongdoing. Yet, as politicians like Bernie Sanders regularly note, no senior-level executives have gone to jail.
On Tuesday, a top Department of Justice official shed some light on why that might be.
In short, she said, prosecutors in the past let companies get away with blurring details on who was individually responsible for fraudulent activity within major corporations, despite existing DOJ policy emphasizing the importance of knowing who, exactly, did what.
"Holding individuals accountable for corporate wrongdoing has always been a priority," Deputy Attorney General Sally Yates said Tuesday at the New York City Bar Association White Collar Crime Conference. "But as I and others at DOJ have said before, these cases do have a special set of challenges, challenges that can impede our ability to identify the responsible parties and to bring them to justice."
In particular, Yates said, corporate defense attorneys have evaded DOJ policy meant to ensure that when companies seek full credit for cooperating in an investigation, they have to provide details on individual responsibility. To get the maximum amount of leniency, the policy stated, companies had to hand over names. Previously, they could get partial credit without doing so.
"But despite all that, we found that we still got passive voice, 'mistakes were made,' presentations from defense counsel, without identifying who made what mistakes," Yates said. "Companies were still expecting to get cooperation credit, even though they hadn't really advanced the ball at all in determining who did what."
She continued: "And sometimes, companies still got credit for cooperation even though they hadn't provided what is most valuable to us — the facts about individuals." In other words, companies never turned over precise identifying information about illegal activity that occurred behind closed doors.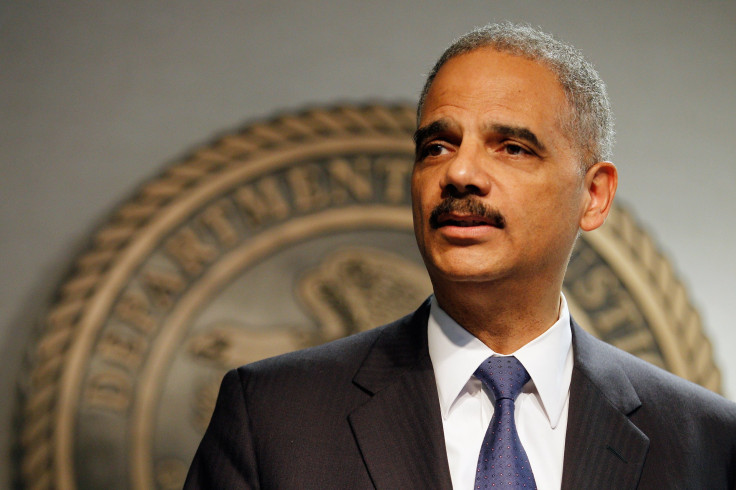 "As the Deputy Attorney General made clear in today's remarks, it has always been DOJ's practice to pursue individuals aggressively whenever the facts and evidence warrant it. That hasn't changed," DOJ spokeswoman Emily Pierce wrote in a statement. "What has changed is that there is no longer a sliding scale under which companies receive some credit for some cooperation — unless companies provide information on individuals, any cooperation credit is now off the table."
The admission comes as the DOJ adjusts to a new set of guidelines promulgated by Yates last September — since dubbed the "Yates memo" — that provide clearer instructions for prosecutors investigating white-collar crimes. In addition to tightening requirements about what corporations need to do to receive cooperation credit, Yates required that investigators focus on individual accountability from the very start of an investigation.
"It is our obligation at the Justice Department to ensure that we are holding lawbreakers accountable, regardless of whether they commit their crimes on the street corner or in the board room," Yates said last year.
Yates emphasized that the DOJ had not ignored individual wrongdoing in a previous era — under former Attorney General Eric Holder — before the "philosophical shift" she and current Attorney General Loretta Lynch have undertaken in the past year. Rather, Yates said, the new guidelines had led to "a more uniform, systematic and sustained focus on individuals."
Before leaving his position in April 2015, Holder issued a notice giving prosecutors 90 days to bring him any individual cases relating to the financial crisis they could assemble. The unusual request, largely seen as a face-saving measure, fizzled.
This story has been updated to include comments from the Department of Justice and to clarify that corporations could previously get partial cooperation credit without providing details on individuals.
© Copyright IBTimes 2023. All rights reserved.