Wall Street Execs Beware: Department Of Justice To Prioritize Individual Prosecutions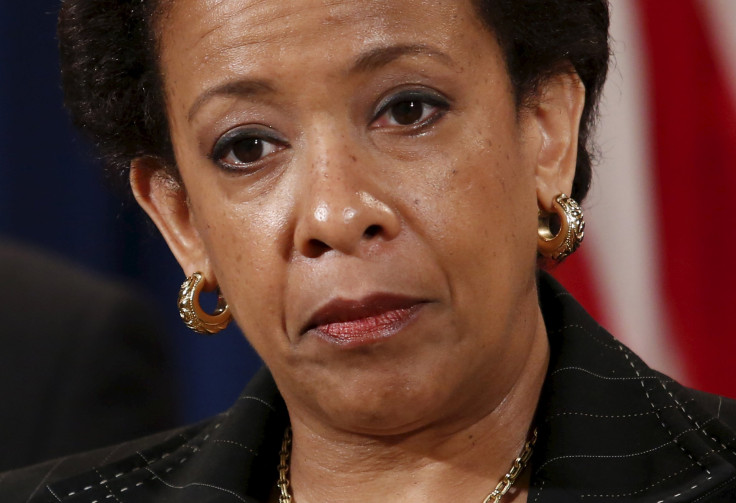 In the twilight of his tenure leading the Justice Department, former Attorney General Eric Holder made an unusual announcement: He gave prosecutors 90 days to bring criminal cases against Wall Street executives who had a hand in the 2008 mortgage crisis. The move, widely regarded as a face-saving maneuver, elicited no criminal cases and was soon forgotten. Despite tens of billions of dollars in fines against their corporations, no top bank executive has been charged with crimes after the financial meltdown.
Now, in Attorney General Loretta Lynch's first substantive policy announcement since taking office in April, the Justice Department outlined plans to prioritize cases against individual executives in white-collar cases. In a memo first obtained by the New York Times, Deputy Attorney General Sally Yates described the new vision, writing, "Only by seeking to hold individuals accountable...can the Department ensure that it is doing everything in its power to minimize corporate fraud."
"It is our obligation at the Justice Department to ensure that we are holding lawbreakers accountable, regardless of whether they commit their crimes on the street corner or in the board room," Yates said in excerpts for a speech to be delivered Thursday afternoon at the New York University School of Law.
The memo stems from the efforts of a working group convened to study ways to navigate the challenges present in going after individuals within large, complex organizations. "In large corporations, where responsibility can be diffuse and decisions are made at various levels, it can be difficult to determine if someone possessed the knowledge and criminal intent necessary to establish their guilt," the memo states.
To surmount these barriers, the DOJ assembled six guidelines for prosecutors to follow. Corporations would be pressured to turn over names of individuals involved in misconduct, and DOJ resolutions at the corporate level could conclude without a plan to prosecute individuals.
"Both criminal and civil corporate investigations should focus on individuals from the inception of the investigation," the memo states.
The announcement comes after years of withering criticism over the DOJ's failure to hold corporate leaders accountable for fraud, even as it sought historic multibillion-dollar settlements with their parent companies. As one prominent critic, U.S. District Judge Jed S. Rakoff, wrote in December 2014, "The Department of Justice has never taken the position that all the top executives involved in the events leading up to the financial crisis were innocent; rather it has offered one or another excuse for not criminally prosecuting them."
Though the most recent announcement does not offer a substantive change in policy -- it is unclear how effective or novel the measures described would actually be -- it indicates at least an end to the DOJ's excuses over individual criminal prosecutions.
© Copyright IBTimes 2023. All rights reserved.