Is A Costco Membership Fee Increase Coming? Analysts Say Yes
The cost of a Costco (COST) membership may be going up, according to some analysts that estimate the wholesale retailer is about due for a price increase.
According to Wells Fargo equity analysts, who said in a research note on Thursday obtained by Fox News, "The membership fee looks poised to increase in the next 18 months and represents a potential catalyst for sales and earnings."
The reasoning behind the analysts' prediction makes sense as they noted that Costco traditionally raises its membership fees on average every five to 5.5 years, which would indicate that its international customer base would see the cost of a member increase in 2021 and U.S. and Canadian members in the second half of 2022, Fox News reported.
The current cost of a base-level Costco member is $60 a year for the Gold Star Everyday membership and $120 for the enhanced Gold Star Executive membership.
The last price increase Costco made to its memberships was in June 2017, when it raised the Everyday membership by $5 and the Executive packaged by $10, which at the time affected about 35 million members, Yahoo Finance reported.
Another 10% membership fee increase was implemented in the U.S. and Canada in November 2011, according to Yahoo.
Since the 2017 price hike, Costco has increased its sales by about $50 billion, adding nearly $4 a share in earnings, as it retained its loyal fanbase and added new members at the higher membership price, Yahoo Finance said. Since the fee increase, Costco stock has risen by 97%, despite returning to pre-pandemic trading levels now.
Analysts see a membership price increase, raising earnings per share by 4% to 5% even amid the pandemic when Costco benefited from surging consumer sales as shoppers stocked up on bulk goods like paper and cleaning products at the height of the coronavirus crisis.
But added costs during the pandemic have also added up for the retailer. In March, Costco missed quarterly earnings estimates due to COVID costs such as $825 million in $2 an hour pay increases for workers and $200 million on PPE and other enhanced safety protocols it implemented, Yahoo Finance said.
Compounding the costs that Costco will see going forward was an announcement by the company earlier this month that it would start paying its workers $16 an hour, topping its retail rivals, which have said they will pay their employees $15 an hour.
But analysts say that Costco's membership model along with its pricing, merchandising scheme, and consumer followings, have given it a leg up over its competitors, Fox News said.
In Q2 2021, Costco reported that it ended the quarter with 59.7 million member households, up 59.1 million from 12 weeks earlier. Cardholders increased to 108.3 million for the quarter, up from 107.1 million with 23.8 million holding executive packages, up from 506,000.
While analysts say that Costco stock is now trading at pre-pandemic levels, its "outlook overall remains bright, especially with the digital narrative improving" and the potential "return of parties and its services business," Fox News reported.
Shares of Costco were trading at $328.90 as of 12:47 p.m. EST, up 25 cents or 0.08%.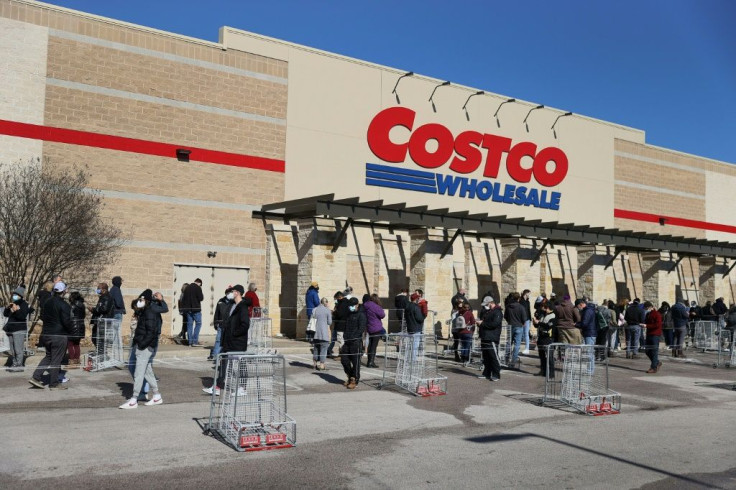 © Copyright IBTimes 2023. All rights reserved.