Could The Luxor Resort & Casino Be Demolished? Las Vegas Reports Suggest That It Might
The pyramid hotel that is the Luxor Resort & Casino in Las Vegas may be nearing its demise as MGM Resorts (MGM) is reportedly considering demolishing the property.
While there has been speculation that the Luxor, along with the Excalibur, would be demolished for the last five years, union pushback has prevented their destruction, Vital Vegas reported. Now, with the restrictions that the coronavirus has padded in Vegas, it may now be a possibility that the Luxor will be destroyed sooner rather than later, the Las Vegas blog noted.
The possible demolition of the Luxor comes as MGM looks to move away from themed resorts, which was seen when it transformed the Monte Carlo into the Park MGM and the elimination of the "Wizard of Oz" theme that once stood at the MGM Grand, Vital Vegas said.
Despite a $300 million renovation project in 2007, the Luxor's pyramid exterior has reportedly made it difficult for MGM to overhaul its theme completely, pushing way to the demolition of the hotel and casino.
The Luxor, which was added to the Las Vegas Strip's skyline in 1993, features over 4,000 hotel rooms and a casino space that expands 101,000 square feet. At the time, the property cost $375 million to construct and was the tallest structure on the Strip when it opened, towering 30 stories.
MGM Resorts has not publicly announced that it will be demolishing the Luxor, despite reports and plans for the Luxor could also change as the coronavirus pandemic continues to alter the landscape and operation of Las Vegas casinos and hotels.
Shares of MGM Resorts were trading at $16.70 per share at 12:04 p.m. EDT, down $0.11 from 0.68%.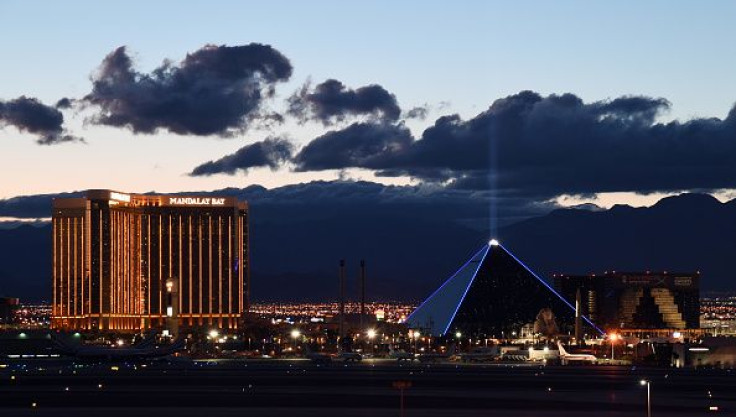 © Copyright IBTimes 2023. All rights reserved.