Coronavirus Update: Face Masks Now Required At Table Games In Las Vegas
Face masks will now be required by all Nevada gamblers at gaming tables across the state if no other barrier is present amid the coronavirus pandemic.
The face mask requirement was issued by the Nevada Gaming Control Board on Wednesday, along with a series of other health and safety requirements for casinos.
The requirement states that "Licensees must require patrons to wear face coverings at table and card games if there is no barrier, partition, or shield between the dealer and each player. This requirement applies to table and card game players, spectators, and any other person within 6 feet of any table or card game."
Employees are already required to wear face masks or shields as part of the requirement for casinos to reopen. Face masks must also be available for patrons to wear when in a casino and must be visibly marked that they are provided throughout the property. Face masks for patrons are optional, though.
Casinos across Nevada, including Las Vegas, began reopening their doors after closing them down because of the coronavirus two weeks ago. Many casinos have reportedly already made changes to their table games to promote social distancing, such as fewer chairs and partitions.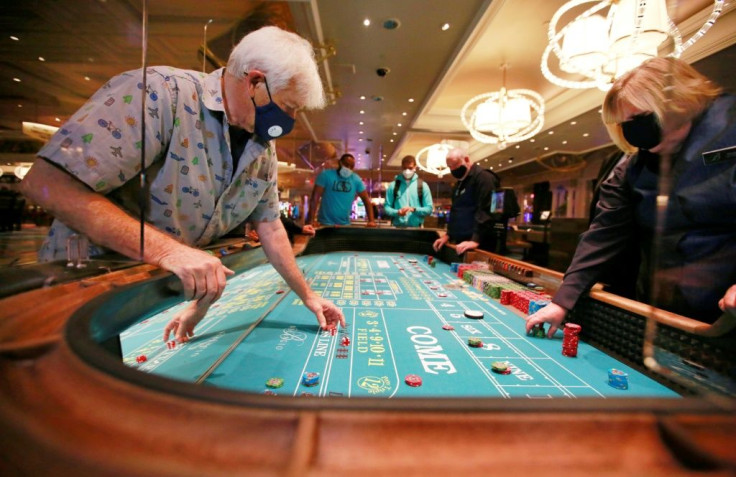 © Copyright IBTimes 2023. All rights reserved.