Countries Allowing International Travel: 7 Destinations That Are Reopening To Tourists Amid COVID-19 Pandemic
KEY POINTS
Countries are opening to summer tourists despite the on-going COVID-19 pandemic worldwide
Some countries have set up "travel bubbles"
EU internal borders are slowly being opened to help boost the economy through tourism
Several countries are already planning to open up their borders to tourists as the COVID-19 curve slowly flattens in their regions.
Cyprus, Greece, Mexico, Turkey, The Maldives, St. Lucia and Georgia prepare safety measures to assure travelers of a worry-free vacation.
Cyprus offers to pay the costs for travelers who will test positive for COVID-19 while on vacation. The country's tourism revenues only totaled to 25,610 eur (approx. $29,000) in March this year, a big drop from its 49,500 eur (approx. $56,000) in February.
Greece, with many of its citizens employed in the tourism industry, is opening up to tourists from 29 countries. Most of the countries, however, are its nearby European neighbors with only Australia, China, Japan, Israel, New Zealand, and South Korea being welcomed from outside the region.
Mexico is opening in phases --first to its domestic travelers, then followed by North American countries, U.S. and Canada. Only in the last phase will they open up to the rest of the world.
France and the United Kingdom are also easing up border control to international travelers but impose a compulsory quarantine of 14 days. France requires this for travelers coming from outside the EU and the U.K. U.K. requires this for all tourists.
Countries with economies greatly dependent on tourism suffered major setbacks as travel and mobility were the first to be halted in the wake of the coronavirus outbreak. Commercial flights were grounded and only sweeper flights dedicated to repatriate citizens stuck abroad were allowed in most countries.
Long travel bans are not advised, however. According to the World Health Organization's international travel recommendation updated on February 29, travel restrictions are only required in the early stages of the pandemic, to allow governments to place measures that would mitigate the disease's local transmission.
Within the European Union, "travel bubbles" are already being arranged for economies to take advantage of summertime tourism. As early as May, the EU Parliament had started discussions about opening its internal borders to uphold the Schengen agreement. It is looking at opening EU external borders by June 15, 2020.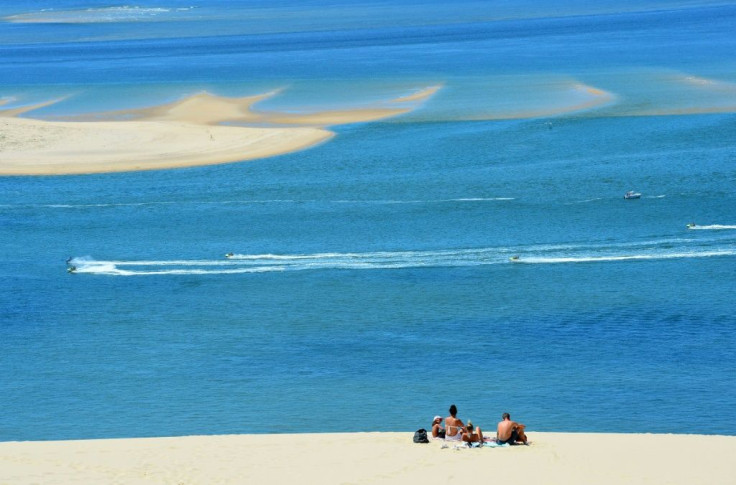 © Copyright IBTimes 2023. All rights reserved.