Couple Allegedly Dumped Newborn's Body In Restaurant Trash Bin
A Singapore couple was investigated by the Taiwanese authorities for allegedly dumping the body of their newborn.
The newborn's body, with the placenta and umbilical cord still intact, was discovered by an employee of a recycling plant in New Taipei City's Xindian District on Feb.26.
Initial investigation revealed the body was dumped in a food waste bin of a restaurant which was then transported to the recycling plant by a garbage truck. CCTV footage from the area showed a man walking into the restaurant holding a bag. Police closely reviewed the footage Friday and interviewed people. All the clues pointed to a couple who had flown down to Taipei from Singapore and returned the day the baby was found. They stayed in a hotel a few meters away from the restaurant.
Police got in touch with the couple, a 24-year-old woman and a 23-year-old man, who denied the claims. The woman told the authorities that she was not pregnant. Her father too said her daughter was in good spirits when she returned to Singapore and that it did not seem like she had given birth. The man's parents too confirmed that the couple was in Taipei at the said dates, the Straits Times reported.
On Saturday, local police found bloodstains in the hotel bathroom drain and sent it for DNA test. The tests matched with the DNA of the newborn girl. Though the cause of death was unknown, authorities believe the newborn was disposed of shortly after birth.
An autopsy was scheduled for Tuesday which will determine the charges the couple could face. If the baby had died before birth, the couple would be charged with abandoning a corpse, but if the baby died after birth, the pair would be charged with homicide and causing death by negligence.
"We have not made a request to the Singapore police for assistance because the baby's cause of death is still not known. We need to wait until it is confirmed before taking any follow-up action," Taiwan police said, the New Paper reported.
The investigation was ongoing.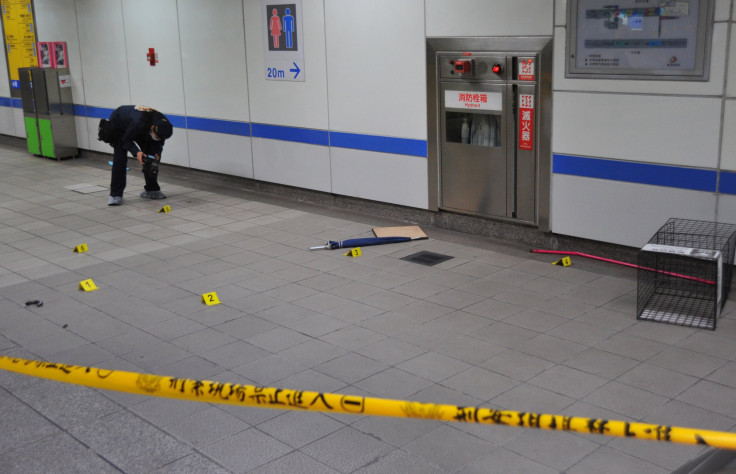 In a similar incident, a South Carolina mother disposed of two newborns in dumpsters to cover up her pregnancies. The woman committed the crimes in December 2018 and November 2017. The incident came to light after the woman, Alyssa Anne Dayvault, was admitted to a hospital for heavy vaginal bleeding. Police was informed after the hospital staff found out the woman had delivered but there was no baby. During questioning, the woman admitted she delivered a baby and later disposed of it. Medical records showed the woman had earlier done the same in November 2017.
© Copyright IBTimes 2023. All rights reserved.