COVID-19 Symptoms In Kids According To CDC: Cough, Diarrhea, Vomiting And More
KEY POINTS
Children are less likely to develop severe illness from COVID-19 than adults, according to the CDC
Babies under 1 year old and children with underlying health conditions are at higher risk of severe illness
Symptoms of COVID-19 in children include diarrhea, vomiting and cough
Although kids are less likely to develop severe illness and complications from COVID-19 than adults, children can still be infected with the coronavirus or spread it to others. The Centers for Disease Control and Prevention (CDC) has released a list of COVID-19 symptoms to watch out for in kids.
Most children with COVID-19 have little to no symptoms at all, according to the CDC. However, some children may still become severely ill from the virus, especially if they have underlying health conditions. In rare cases, some might even die due to COVID-19.
It is important to remember that babies under 1 year old and children, regardless of age, with certain underlying conditions are more likely to develop severe illness if they contract the virus.
The CDC recommends that parents should pay close attention to their child's symptoms every day amid the ongoing pandemic. This includes checking their kids for fever, sore throat, uncontrolled cough, diarrhea, vomiting, stomachache or headache.
See the CDC's updated list of symptoms that may indicate that a child has been infected with COVID-19 below:
Fever or chills
Cough
Nasal congestion or runny nose
New loss of taste or smell
Sore throat
Shortness of breath or difficulty breathing
Diarrhea
Nausea or vomiting
Stomachache
Tiredness
Headache
Muscle or body aches
Poor appetite or poor feeding, especially in babies under 1-year-old
Parents or guardians are advised to keep track of who their child comes into close contact with. If a person or their child interacts with someone who tests positive for COVID-19, it is recommended that they contact their local health department for contact tracing.
"Do not delay seeking emergency care for your child because you are worried about the spread of COVID-19. Emergency departments have infection prevention plans to protect you and your child from getting sick with COVID-19 if your child needs emergency care," the CDC said.
But parents may not have to worry about COVID-19 for much longer as the distribution of vaccines could potentially start this month, USA Today reported.
Pfizer and Moderna recently applied for emergency use authorization from the Food and Drug Administration for their two-shot vaccine candidates. More companies are expected to apply in the coming months.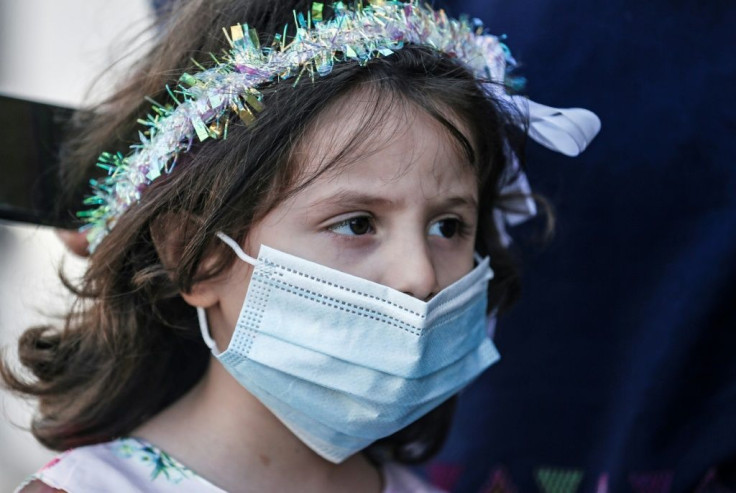 © Copyright IBTimes 2022. All rights reserved.
FOLLOW MORE IBT NEWS ON THE BELOW CHANNELS