Second Stimulus Check Update: Democrat Proposes Releasing Aid To People Only After COVID-19 Inoculation
KEY POINTS
Delaney wants Americans who get a COVID-19 vaccine to receive federal incentives
At least 75% of the U.S. population should be immunized before normal life returns
India's vaccine incentive program raised that country's inoculation rate sixfold
A former Democratic congressman has proposed releasing federal aid to people who agree to receive a coronavirus vaccine in hopes of helping the U.S. economy recover faster and keep millions of Americans safe from infection.
John Delaney, an American entrepreneur and former Maryland congressman, made the proposal during an interview with CNBC. The plan would involve giving people a $1,500 in stimulus check in exchange for getting immunized.
White House infectious disease expert Dr. Anthony Fauci had previously said that at least 75% of the American population should be vaccinated before "some semblance of normal life" returns. Achieving that level of vaccination could protect millions of Americans, including people who cannot take the vaccine due to medical reasons.
"We have to create, in my judgment, an incentive for people to really accelerate their thinking about taking the vaccine," Delaney said in the interview. "You're going to benefit anyhow, because we'll get the country to herd immunity faster, which benefits you. So I think everyone wins."
If every American over the age of 18 participated in the proposed program, the U.S. government would have to spend at least $383 billion, according to an op-ed Delaney wrote for The Washington Post.
The former congressman noted that other countries reward people for getting vaccinated. In Mexico, the government pays residents who get their children inoculated. In India, a program provides households with food, such as lentils, at each vaccination, and families receive a set of plates or other household items during the final immunization.
A study of India's inoculation program found that pairing mobile clinics with small incentives for parents increased vaccination completion rates sixfold, Poverty Action Lab reported.
Parents who were only offered convenient medical services monthly got their children at least one vaccine, but failed to return for the full vaccination package. The system raised immunization from 6% to 18%.
However, the immunization rate grew sixfold when families were given food and household items to encourage them to complete the vaccination package.
Nurses assigned to each of the villages provided families with basic information about the vaccines' benefits, leading to an increase in vaccination among children.
The study, which was conducted by J-Pal and Seva Mandir, evaluated 134 villages in India.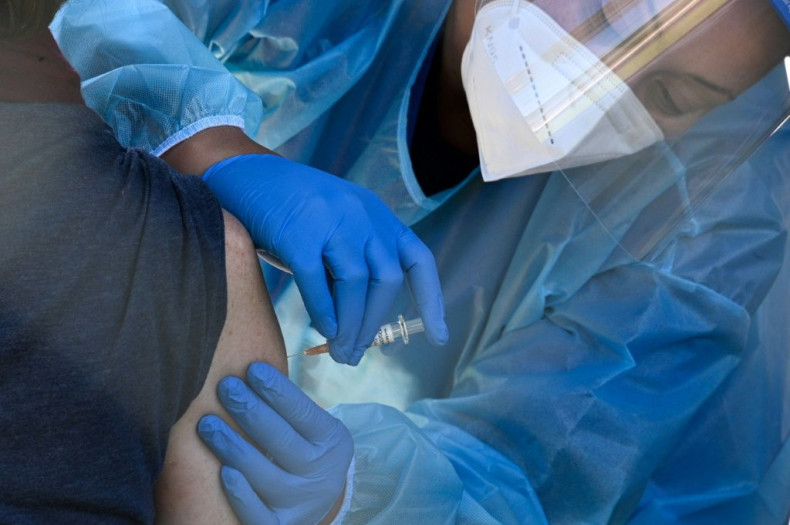 © Copyright IBTimes 2022. All rights reserved.