COVID 19 Vaccine: Chinese Syringe Producers Struggle To Fulfill Orders Amid Rising Demand
KEY POINTS
Companies said they are working around the clock to meet demand
Chinese companies have also raised the price of syringes
Chinese suppliers have reported an increase in orders from the U.S.
As countries around the world roll out massive vaccination campaigns to control the spread of the coronavirus, Chinese syringe makers have dropped hints that they will not be able to fulfill all orders by June.
Some companies told Reuters that they were working around the clock to meet the orders and are trying to expand factory lines. Guo Chun, general manager of Zhejiang KangKang Medical Devices, told Reuters that the company began receiving export contracts for 10 million to 20 million syringes each in December. Before the pandemic, they would get order sizes of about 5 million each.
China's syringe manufacturers have also reported an increase in orders from other countries since the COVID-19 outbreak.
China's state-run Global Times said most of the orders for Chinese syringe and needle companies have come from the U.S. and the U.K. as both the countries have increased efforts to vaccinate people against COVID-19.
The U.S. and U.K. make up about 80% of the total exports of Shanghai Kindly Enterprise Development Group, Global Times reported. The syringe maker is now reportedly producing products for the U.S. which were ordered six months ago because of limits on production capacity.
Chinese companies have also raised the price of the syringes amid increasing demand. The prices of syringes have more than tripled now as companies are struggling to fulfill orders, Reuters reported.
In the U.S., President Joe Biden's goal is to give 100 million vaccinations in his first 100 days in office. The Food and Drug Administration last week said health practitioners can in some cases squeeze more doses from Pfizer vaccine vials.
The vaccine made by Pfizer initially contained five doses, but six doses can be drawn from them using special syringes called low dead space syringes. However, syringe supplier Becton Dickinson and Co said the low dead space syringes are not as plentiful as regular syringes, The Washington Post reported. Syringe supplier companies are now ramping up production of the low dead space syringes.
Over 32 million doses of COVID-19 vaccine have been administered in the U.S., data published by the Centers for Disease Control and Prevention showed.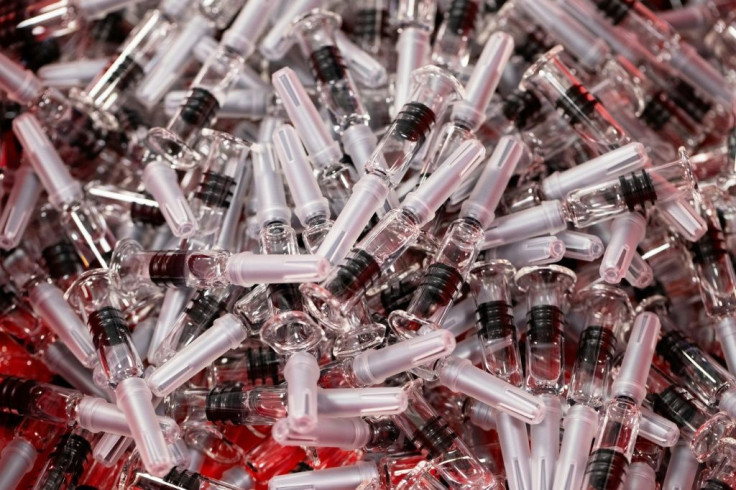 © Copyright IBTimes 2023. All rights reserved.