Coronavirus: US Doesn't Know How Much Vaccine It Has, Says CDC Director Walensky
KEY POINTS
President Biden has promised 100 million vaccine shots in his first 100 days
The U.S. has exceeded 25 million COVID-19 cases
CDC data on Monday showed the U.S. has administered nearly 22 million doses of the vaccine
At a time when the U.S. is struggling to detect cases of the new COVID-19 variant and curb the soaring death toll, unclear data on the two available vaccines pose another difficulty for the Biden administration's efforts to check the pandemic.
Dr. Rochelle Walensky, the new director of the Centers for Disease Control (CDC), said the Biden administration does not know how many COVID-19 vaccinesr the country currently has.
"I can't tell you how much vaccine we have, and if I can't tell it to you then I can't tell it to the governors and I can't tell it to the state health officials," she told Fox News Sunday. "The fact that we don't know today, five days into this administration, and weeks into planning ... just gives you a sense of the challenges we've been left with."
Walensky added that if governors and state health officials are unable to obtain this information, then they won't be able to determine how many sites and vaccinators are needed.
Biden has criticized his predecessor Donald Trump for his COVID-19 response, calling the Trump administration's vaccine rollout a "dismal failure."
The new president has promised 100 million vaccine shots during his first 100 days in office, and has urged the nation to do it on a "wartime" footing. On his first day in the White House, Biden announced measures to strengthen the fight against COVID-19, including ramping up testing and increasing vaccine distribution.
Biden's 100 million dose commitment has become especially urgent as the number of coronavirus cases increases, and as Americans grow increasingly fearful of the new variant. The U.S. has exceeded 25 million COVID-19 cases and more than 417,000 people have died from the illness, according to data collected by Johns Hopkins University. Biden has warned that the number of coronavirus deaths in the U.S. is expected to surpass 600,000.
The new administration, however, has shown some optimism regarding its COVID-19 plan. Walensky has said that the government is determined to meet the 100 million doses goal. Vivek Murthy, Biden's pick to be the next U.S. surgeon general, said the government may even exceed 100 million vaccinations in the first 100 days of Biden's presidency, according to Reuters.
The CDC data on Monday showed that the U.S. has administered nearly 22 million doses of the COVID-19 vaccine. The U.S. has approved two vaccines, from Moderna and Pfizer/BioNTech, for use.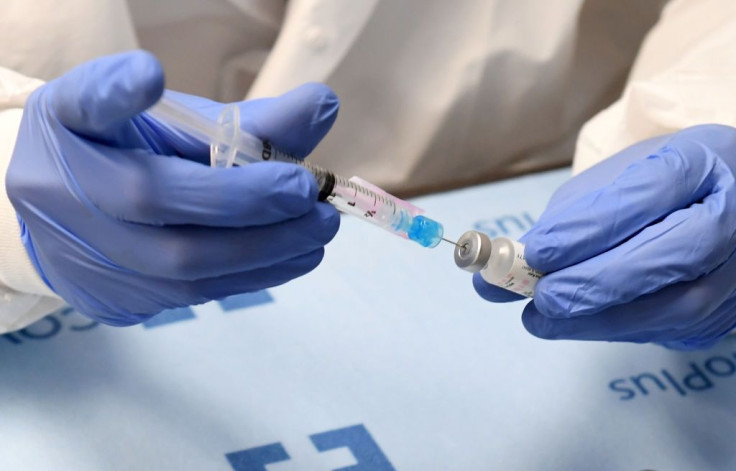 © Copyright IBTimes 2023. All rights reserved.