CPAC 2013: Christie Snubbed For Not Being Fiscally Conservative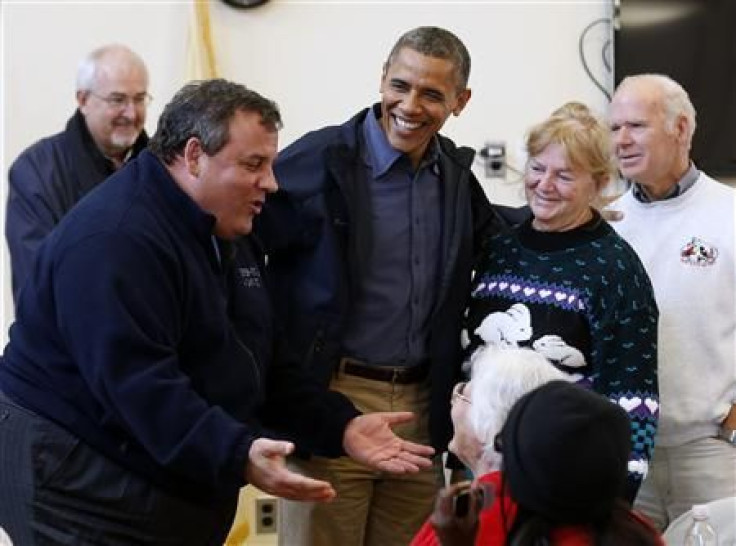 Thousands of conservative politicians, activists and thinkers descended this Thursday on the National Harbor, in Maryland, a waterfront development just south of Washington, with one goal: figuring out what went wrong in the November 2012 elections and begin changing that.
It's the start of the 2013 Conservative Political Action Conference, an annual event attended by the who's who in conservative politics. One theme guides the talks this year, "America's Future: The Next Generation of Conservatives. New Challenges, Timeless Principles."
Among those charting the vision of the future for the conservatives are some of the youngest and brightest Republicans, selected as featured speakers. The list includes Sen. Ted Cruz, of Texas, who took office this year; Sen. Kelly Ayotte, of New Hampshire; and Gov. Bobby Jindal, of Louisiana.
Sen. Marco Rubio, of Florida, and Sen. Rand Paul, of Kentucky, are also scheduled to speak. Rubio assumed office in 2011 after riding to victory with a boost from the tea party. Paul has held the media spotlight since last week for his nearly 13-hour-long filibuster against John Brennan, Obama's new CIA director.
Republican presidential nominee Mitt Romney; former vice presidential nominee Sarah Palin; and Jeb Bush are also among the dozens of speakers.
Laura Rigas, national communications director of the American Conservative Union, which hosts CPAC, said the thousands gathered at the event come for three reasons: to hear conservative leadership; gain necessary knowledge and training; and to re-energized after the November election defeat.
Republicans were rocked when Obama defeated GOP challenger Romney, by 332 electoral votes to 206. The party is still trying to explain the loss, especially since Obama seemed so vulnerable and Romney performed well in the debates and the polls.
"This is a really important rallying cry to come together and set the agenda for next year," Rigas said. "That's what we are talking about over the next three years, how to chart our path forward."
Noticeably absent from the discussions was New Jersey Gov. Chris Christie, who made waves at the Republican National Convention last summer. His keynote address seemed to cement the governor's status as a leading GOP nominee for the presidential race in 2016. Christie's status in the party has since suffered a hit after the governor only mentioned Romney's name seven times, while using the word "I" more than three dozen times in his speech.
The New Jersey governor landed in more trouble in late October after praising Obama for the leadership he showed following Hurricane Sandy, which pummeled the east coast and simply devastated Jersey shore communities. Many of the towns are still struggling to recover from the storm's aftermath.
Christie told "Fox and Friends" at the time that he "could care less" about the presidential campaign.
"I have got a job to do here in New Jersey that is much bigger than presidential politics," he said. "And I could care less about any of that stuff."
He later added, "I have a job to do. If you think right now I give a damn about presidential politics, then you don't know me."
In January, Christie and several other Republicans criticized the House GOP leadership for holding up more than $60 billion in Sandy relief aid.
"There's only one group to blame for the continued suffering of these innocent victims: The House majority and their speaker John Boehner," Christie said during a news conference. "Last night, my party was responsible for this."
With that, some believe Christie may well have shut himself out of CPAC this year.
"He's made certain decisions that weren't fiscally conservative, especially with the Sandy bill," a source close to the event said in an interview on Thursday morning. "Ultimately, Democrats decided to add a bunch of pork that had nothing to do with the Sandy bill."
Although Christie would appear out, another top Republican seems in: real estate mogul Donald Trump, who is scheduled to speak on Friday.
Conservative writer Peter Wehner has questioned whether Christie and Virginia Gov. Bob McDonnell, who also isn't on the speakers' list, are being snubbed because they are "insufficiently pure when it comes to holding high the torch of conservatism."
McDonnell is also believed to be a potential 2016 presidential candidate, and he has spoken at the conference for the past two years. Conservatives, however, recently criticized him for supporting a transportation deal that increases taxes. (McDonnell won't be totally absent, though. He will address a group at a Friday morning breakfast.)
In a commentary, titled "The CPAC Clown Act", conservative writer Wehner wrote, "I don't doubt that Mr. Trump will be popular with the crowd, since clown acts often are. Just for the record, though: Trump has advocated a single-payer health care system (which even ObamaCare doesn't give us), called for massive tax increases, favored abortion rights, and revealed himself to be hyper-protectionist.
"Trump has also donated more money to Democrats than Republicans in recent years and was a registered Democrat from 2001 to 2008, when the Democratic Party was dominated by liberals. On top of that, Mr. Trump is vulgar, shallow, narcissistic, buffoonish, and has a fondness for conspiracy theories. Apparently this combination of traits is enough to warrant an invitation to the Conservative Political Action Conference."
When asked by Real Clear Politics why the two governors appeared snubbed, American Conservative Union Chairman Al Cardenas said it was "impossible to invite everyone we would wish to the conference."
He added, "This year we have invited leaders who are focused on furthering conservative ideals, and we even invited a select number of those with whom we disagree. We at the American Conservative Union have an almost fifty year history of fighting for our shared conservative values and we look forward to the next fifty."
© Copyright IBTimes 2022. All rights reserved.
FOLLOW MORE IBT NEWS ON THE BELOW CHANNELS