Crash Video: Race Car Driver Dies At 24 Hours Le Mans 2013; How Danish Star Allan Simonsen Spun Out Of Control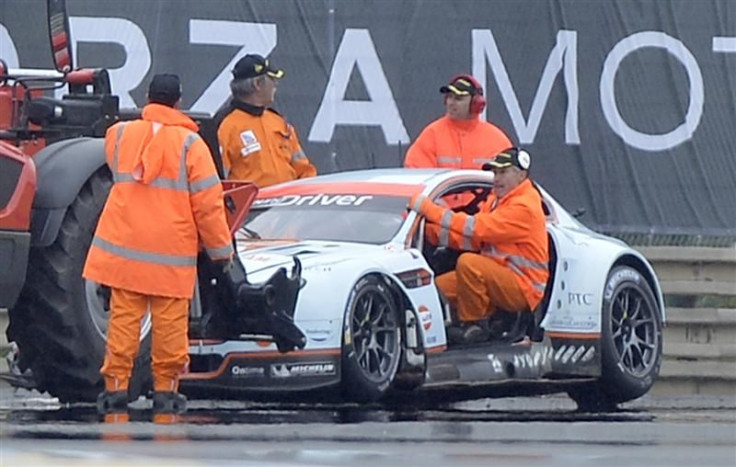 The 24 hours of Le Mans proved to be fatal on Saturday for Allan Simonsen, who died following a crash at the day-long race. The Danish Driver's Aston Martin No. 95 spun off into the safety barriers at the Tertre Rouge bend just 10 minutes into the event. He was rushed to Circuit Medical Centre, but was unable to survive the serious injuries he incurred.
It was the seventh time that Simonsen had competed in the race that is won by the driver who completes the most laps in a 24-hour period. He drove into the barriers on a corner where speeds reach up to 105 mph. Rain and wind made conditions difficult at the start of the race.
The race was held up for almost an hour as the safety car drove to the spot of the crash and the guard rail was repaired. Simonsen's family requested that the five Vantage V8 cars in the GTE-Pro and GTE-Am classes that Aston Martin have, continue the race in tribute to the 34-year-old
The last time a death occurred during the 24 hours of Le Mans was in 1986, when drive Jo Gartner died. In 1997, Sebastien Enjolras died in pre-qualifying.
© Copyright IBTimes 2023. All rights reserved.