Crimea Nazi Victim Mass Grave Vandalized, Russian Jewish Leaders Call For Action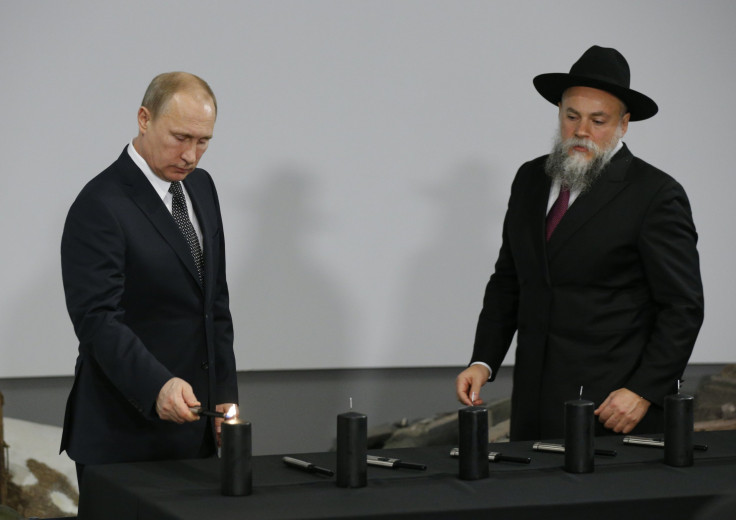 After mass graves of Nazi victims were dug up in Crimea, a Russian Jewish organization called on Crimean authorities to take action, even as officials hinted there was little they could do without a renewed police presence at the site. After digging four holes each nearly two meters deep, vandals left remnants of human bones and objects such as shoes and clothing scattered near the graves, the Moscow Times reported.
The head of the Federation of Russian Jewish Communities, Alexander Boroda, called the vandalism a desecration that was "sacrilegious and heinous to the utmost degree." The graves, outside the city of Simferopol, contained bodies of Jewish, Roma and Soviet prisoners whom Nazis killed in mass executions in 1941 and then dumped in a trench by the side of a highway.
Crimea's heritage preservation committee said it was working to reinstate a police post at the grave site, a spokesman said. "Otherwise there is nothing to stop the vandals; our employees cannot keep vigil there every night," said Vyacheslav Zarubin.
The same grave site has been dug up before, including in April 2012, when Crimea was still under Ukrainian rule, the news agency Krym Media reported. The earliest reports of vandalism at the site date back to the 1980s, in the Soviet period. The Crimean peninsula was under Ukrainian control until March 2014, when Russia invaded and annexed the territory.
Boroda said violent anti-Semitic acts in Russia had increased recently. Researchers at Israel's Tel Aviv University released findings Wednesday that such attacks around the world had increased 40 percent in 2014 from 2013. Those attacks included vandalism at cemeteries and monuments, and France had the most anti-Semitic incidents.
© Copyright IBTimes 2023. All rights reserved.