Cristiano Ronaldo Stats Reveal His Existing Weaknesses Despite Record-Breaking Career
KEY POINTS
Cristiano Ronaldo is still breaking multiple records at 35 years old
Ronaldo's stats show that he still has existing weaknesses in his game
A sports scientist analyzed Ronaldo's free-kick issues
Cristiano Ronaldo's stats revealed weaknesses that he still needs to work on despite having a record-breaking career.
In his glorified career, Ronaldo was renowned for his astonishing goal scoring abilities. At 35, the Portuguese icon has earned himself 5 ballon d'Or awards and is still breaking records. Ronaldo has surely cemented his name in the list of all-time greats. However, his numbers show that he has yet to improve some of the holes in his game.
Below are some of the existing weaknesses statisticians found in Ronaldo's game:
Drastic Decline of Long Range Goal Efficiency
Several years ago, Ronaldo was a superb goal scorer from outside the box. His "knuckle shot" technique proved he was out of this world for a time, but drastically declined over the past five years or so.
To put this into context, WhoScored.com revealed that while Ronaldo's game has understandably changed over the years, his numbers in terms of converting shots from distance have shockingly hit rock bottom over the past three seasons.
Ronaldo is still one of the most active long-range shooters today. He is currently ranked 7th across Europe's top five leagues in terms of shots from outside the box, with a total of 43 attempts. In the said attempts, the legendary striker had more shots from beyond the 18-yard box but has never scored a single goal from said efforts in those major leagues this season.

Despite the embarrassing stat, Ronaldo's finishing from inside the box has improved at Juventus. However, what remains a fact is that his last and only league goal came against Empoli in October 2018. Since then, Ronaldo made 43 Serie A appearances and shot 105 attempts from distance. Shockingly, the Juve ace still has not hit the back of the net even once.
Among all of Ronaldo's rooms for improvement, his problems with free-kicks are probably the most obvious once. The Portuguese star hasn't scored a free-kick in club since the 2017 FIFA Club World Cup final and the closest one he had was a deflected strike in a pre-season friendly.
In fact, Ronaldo has once become the second worst free kick taker in Serie A history. Sports scientist and physical therapist Dr. Rajpal Brar recently analyzed Ronaldo's free-kick issues.
According to Brar, a more possible cause of Ronaldo's misses is "the psychological effect" that comes with it. Brar suspects that the injuries have hindered Ronaldo initially and the "snowballing" of misses have started to affect him psychologically as time passed by.
Offside Awareness and Defense Contribution
Indeed, Ronaldo isn't known for being a major contributor in the pitch besides from scoring goals. But for the record, this does not mean that the 35-year-old is not really great player. However, WhoScored.com rated his offside awareness and defense contribution as "weak."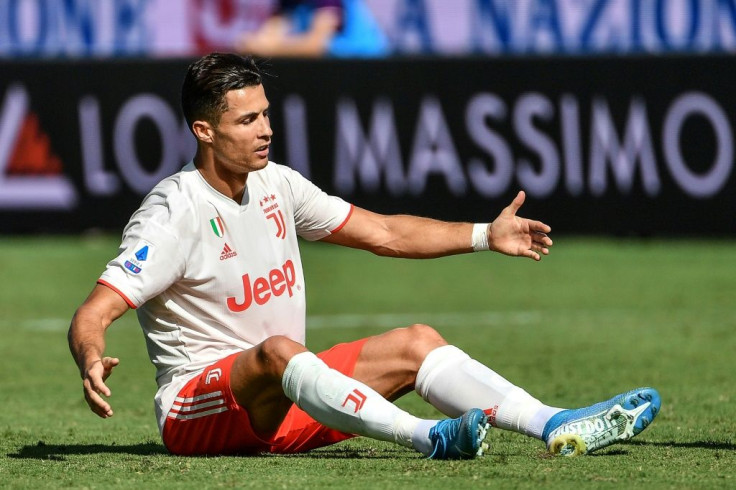 © Copyright IBTimes 2023. All rights reserved.