Cristiano Ronaldo's Free-Kick Issues Analyzed By Sports Scientist
KEY POINTS
Cristiano Ronaldo once become the second worst free-kick taker in Serie A history
Sports scientist Dr. Rajpal Brar identified possible causes of Ronaldo's free-kick misses
Dr. Brar thinks Ronaldo has been psychologically affected by injuries and past free-kick misses
Possible reasons for Cristiano Ronaldo's free-kick problems have been identified by a sports scientist.
At 35, Ronaldo is still a prolific goal scorer. This season alone, he has broken multiple records and before the lockdown, "CR7" was still ranked as one of the best goal scorers in Europe. However, there was one aspect in his game that has drastically declined overtime – his free-kicks.
The Portuguese star hasn't scored a free-kick in club since the 2017 FIFA Club World Cup final. The closest one he had was a deflected strike in a pre-season friendly. In fact, Ronaldo has once become the second worst free kick taker in Serie A history.
Sports scientist and physical therapist Dr. Rajpal Brar has decided to scrutinize what caused the changes in Ronaldo's once phenomenal free-kick. In the video uploaded by 3CB Performance titled "Analyzing Cristiano Ronaldo's free kick struggles & possible solutions," Brar detailed the possible causes of Ronaldo's poor free-kick performances in the past few years.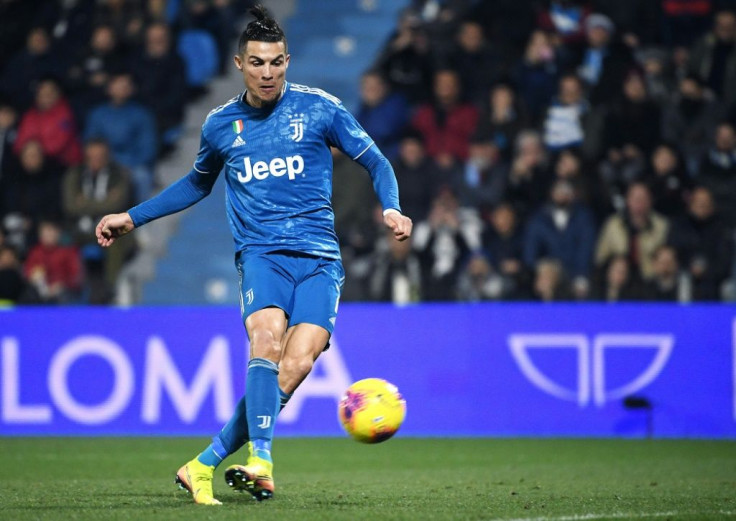 According to Brar, there are several factors that might have affected Ronaldo in this aspect, and one of them is the "change in Patterns."
Though Ronaldo has maintained the power in his free-kick attempts, Brar concludes that two things have changed in Ronaldo based on his post-2014 misses -- lack of lift and absence of unpredictable movement.
Based on the footage compiled in the video, Brar found out that there are no discernible changes in Ronaldo's technique, insisting that the vault step and foot landing were all consistent. However, it's feasible that swing leg velocity, contact point, trunk angle and ball spin-rate are all areas in which discrepancies may have emerged but the camera may never be able to capture it.
Brar shut down the idea that the football may have also contributed to Ronaldo's misses. Though it has been proven that a football's features could impact the flight of a shot, Brar found insufficient evidence to show that anything of the said factor has changed before and after Ronaldo's decline.
In addition to that, there have been no greater alterations in the ball technology over the last six years than there was across the first 12 seasons of Ronaldo's career.
A more possible cause of Ronaldo's misses, as per Brar, is "the psychological effect." It's feasible that the stresses he sustained overtime have negatively impacted his striking technique. However, Brar suspects that the injuries have hindered Ronaldo initially and the "snowballing" of misses have started to affect him psychologically as time went by.
© Copyright IBTimes 2023. All rights reserved.