Croatian President Holds Talks For New Cabinet After No-Confidence Vote Ousts Prime Minister
Croatian President Kolinda Grabar-Kitarovic began consultations Friday with parliamentary parties to form a new cabinet after technocrat Prime Minister Tihomir Oreskovic was ousted by a no-confidence vote in the parliament.
Oreskovic, who took office just five months ago, was Thursday voted out by an overwhelming majority with 125 for the ouster as opposed to 15 against and two abstentions in the 151-seat assembly.
"I came in with the best intentions to help my homeland," said Canada-educated financial expert Oreskovic.
"I am a little sad because I think we could have achieved more," he said, adding that he will serve as acting prime minister until a new government is elected, Al Jazeera reported.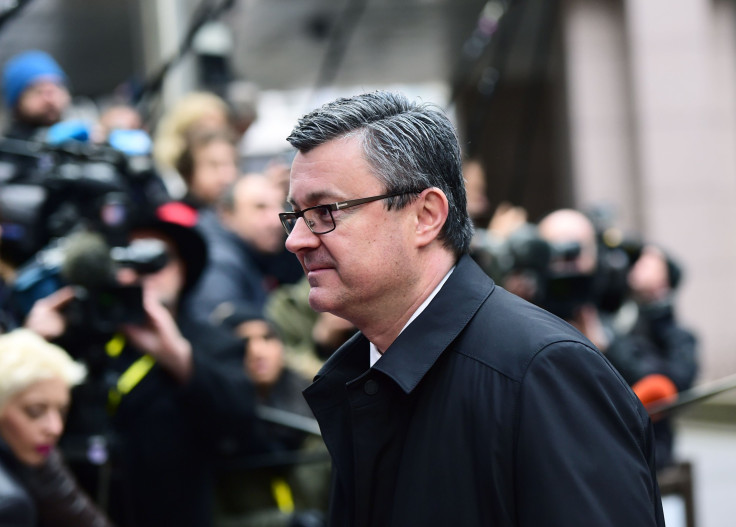 The motion was put forward by the ruling coalition's biggest party, the conservative HDZ. The party that helped install Oreskovic fell out with him over a conflict of interests involving HDZ leader and Deputy Prime Minister Tomislav Karamarko. The party has accused Oreskovic of being incapable of leading the country marred by deep economic and social problems.
Reports said the HDZ wants to form a new cabinet led by Finance Minister Zdravko Maric and is confident of securing a parliamentary majority. However, most analysts assess that would be difficult without former coalition partner, the reformist Most ("Bridge") party.
The latter has joined the opposition, led by the Social Democrats, in calling for a snap election. The Social Democrats hope to gather signatures of a majority of deputies to demand parliament be dissolved to pave the way for the early election.
"There is just a slight possibility for the HDZ to find a new majority, but I think such a government would be rather unstable and just postpone a snap election, maybe until the end of the year," political analyst Zarko Puhovski told Reuters.
If no cabinet can be formed within 30 days, the president must call a snap election.
Croatia is one of the weakest economies of the European Union, with high unemployment and public debt. Next year, the country reportedly faces a tough financial challenge when it has to repay almost 30 billion kuna ($4 billion) in maturing bonds and interest.
© Copyright IBTimes 2023. All rights reserved.