Crude Gains On OPEC Decision But US Rally Fades
Oil prices rallied Tuesday even as OPEC and its allies agreed to continue to boost output, while most equity markets advanced despite concerns that high inflation could prompt interest rate hikes and hamper the global economic recovery.
But an early rally on Wall Street petered out after the yield on the 10-year US Treasury bond jumped, amplifying worries over an inflation spike that potentially could lead to a shift in monetary policy.
The broad-based S&P 500 slipped 0.1 percent, while the Dow Jones Industrial Average gained the same amount in the first trading session after a holiday weekend.
London, Frankfurt and Paris posted solid gains.
The 23-nation OPEC+ alliance agreed after a very brief meeting to continue boosting production through July, leaving open the question of what they will do in August and beyond.
Oil prices hit a two-year peak during the session and petroleum-linked shares gained ground, boosted by the accelerating economic reopening and increase in travel demand, which raises orders for fuel.
West Texas Intermediate crude hit $68.87 a barrel in afternoon trading, while Brent North Sea reached for $71.34, before easing back.
US markets were unimpressed by data showing US manufacturing activity rose further in May.
The survey by the Institute for Supply Management also showed factories struggled with snarled supply chains and had trouble finding workers.
Markets have become leery that the improving economy will cause an upward price spiral, but Peter Cardillo of Spartan Capital noted that inflation would "not necessarily be detrimental to the equity market."
He predicted that "this is the beginning of a summer rally."
Federal Reserve Vice Chair Randal Quarles again stressed that the factors driving inflation are likely to fade away, and the US central bank has the tools to control price increases, if needed.
Europe, too, is seeing prices edge up. Eurozone inflation jumped to its highest level since October 2018 as Covid restrictions were scaled back, boosting the economy and stoking energy prices, official data showed.
Consumer prices in the 19 countries that use the euro rose by two percent year-on-year, slightly exceeding the target of the European Central Bank, the EU's Eurostat agency said.
"Most of the rise is due to temporary factors, including higher energy inflation, and we expect the headline rate to drop back to well below the ECB target next year," noted Andrew Kenningham, chief Europe economist at Capital Economics research group.
Analysts expect more gains for global equities in the short term but warn the road will be bumpy as inflation spikes due to a strong recovery in activity, supply issues, bottlenecks and the comparison to a year ago, when the pandemic crushed economic activity.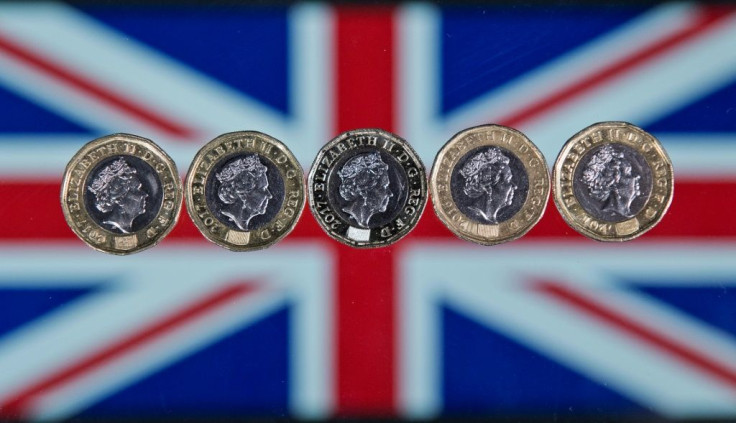 The rollout of vaccines around the world has allowed the United States and Europe to wind back the containment measures that sparked a recession last year.
Brent North Sea crude: UP 1.9 percent to $70.66 per barrel
West Texas Intermediate: UP 2.1 percent at $67.72 per barrel
New York - Dow: UP 0.1 percent at 34,575.31 (close)
New York - S&P 500: DOWN 0.1 percent at 4,202.04 (close)
New York - Nasdaq: DOWN 0.1 percent at 13,736.48 (close)
EURO STOXX 50: UP 0.8 percent at 4,071.75 (close)
London - FTSE 100: UP 0.8 percent at 7,080.46 (close)
Frankfurt - DAX 30: UP 1.0 percent at 15,567.36 (close)
Paris - CAC 40: UP 0.7 percent at 6,489.40 (close)
Tokyo - Nikkei 225: DOWN 0.2 percent at 28,813.34 (close)
Hong Kong - Hang Seng Index: UP 1.1 percent at 29,468.00 (close)
Shanghai - Composite: UP 0.3 percent at 3,624.71 (close)
Pound/dollar: DOWN at $1.4148 from $1.4207 at 1645 GMT
Euro/dollar: DOWN at $1.2214 from $1.2227
Euro/pound: UP at 86.31 pence from 86.06 pence
© Copyright AFP 2023. All rights reserved.