Cruise Line Apologizes After 41 Infected With COVID-19 Aboard Norwegian Cruise Ship
Norwegian cruise line Hurtigruten has apologized after 36 crew members and five passengers tested positive for COVID-19. The cruise line said there were procedural errors after resuming its cruise operations that may have contributed to the virus outbreak on the ship as well as several other towns and communities in the course of travel.
Hurtigruten CEO Daniel Skjeldam said that cruise officials were unaware that they should have notified passengers on board the ship that a coronavirus infection was reported on Friday, saying that they followed the advice of the ship's doctor, the Associated Press reported.
"A preliminary evaluation shows that there has been a failure in several of our internal procedures," Skjeldam said. "We have made mistakes. On behalf of all of us in Hurtigruten, I am sorry for what has happened. We take full responsibility."
Hurtigruten was one for the first cruise lines to resume operations after temporarily suspending its sailing schedule due to the coronavirus. The cruise line began sailing to Norway from Northern Germany in June.
Health officials are concerned that the cruise line, which acts like a local ferry, sailing from port to port along the Norwegian coast main have transmitted the coronavirus beyond the confines of the ship as passengers disembarked. As many as 69 municipalities could have been affected by the virus, Norwegian news outlet NTB reported.
Passengers and crew members that have tested positive for COVID-19 were transported to the University Hospital of North Norway in Tromsoe. It is unknown the source of the outbreak as crew members came from such diverse locations as the Philippines, Norway, France, and Germany, NTB said.
"In light of the recent increase in new cases of COVID-19 globally, the only responsible choice is to suspend all expedition sailings until we are absolutely confident, we can carry out our operations in line with all requirements from the Authorities and with the even stricter requirements we have set for ourselves." Skjeldam said.
Hurtugruten's three ships – the MS Roald Amundsen, MS Fridtjof Nansen and MS Spitsbergen – have ceased operation indefinitely, the company said. The MS Roald Amundsen cruise ship is currently docked in Tromso, Norway, with no guests on board.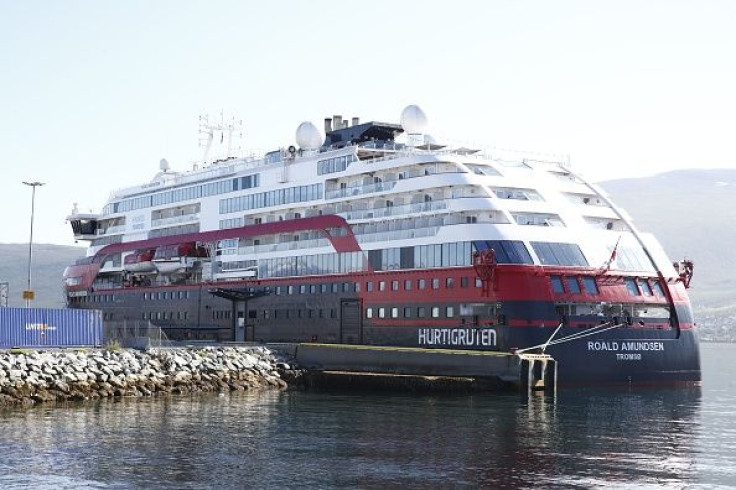 © Copyright IBTimes 2023. All rights reserved.