Cruise Ship Workers Earn As Low As $500/ Month Despite Demanding Work, Weird Hours
A huge gap exists in the earnings between cruise-ship workers at the top and those in lower rungs. This was revealed in a news report that had interview-based data collected from serving as well as ex-cruise-ship employees.
The Business Insider data showed monthly earnings among cruise workers ranged from a meager $500 to a whopping $10,000.
Nearly 40 percent of crew interviewed said monthly earnings were equivalent to or less than $2,000.
In the survey, a former Carnival Cruise Line galley worker had the lowest monthly earnings, while a former Royal Caribbean International first officer had the highest salary.
One take away of the study is that underpaid cruise-ship workers belonged to developing regions with lower median incomes unlike a developed economy like the United States.
Most of the low paid workers belonged to the Caribbean, South America, Eastern Europe, and parts of Asia.
However, a former bartender for Royal Caribbean said the monthly payment of $1,800 was far better than what he got in home country Chile.
Wages not matching the toil
But the low earnings also coincide with a lower cost of living compared to the land-based workers. Cruise workers are not required to pay any rent or food expenses, per cruise news.
However, perks apart, the job of cruise-ship employees is demanding and has unconventional schedules forcing them to work more hours than the traditional five-day, 40-hour-a-week schedule.
According to a former Norwegian Cruise Line employee, who worked as a casino dealer and manager, cruise jobs meant too much work and by American standards and from a per-hour basis "you're getting only $5 to $10 an hour sometimes."
He said he left the cruise ship job after finding that "financially, it's not a good business prospect."
While 35 current and former cruise-ship employees reported median monthly earnings at $2,600, the top three cruise companies — Carnival Corporation, Royal Caribbean Cruises, and Norwegian Cruise Line Holdings reported the following median annual earnings for 2018:
· Royal Caribbean Cruises: $19,396
· Carnival Cruise: $16,622
· Norwegian Cruise: $20,101
"In addition to salary, crew members receive free medical care, room and board, meals, and many other benefits that are unavailable in their home countries," said a representative for the Cruise Lines International Association, a trade association for the cruise industry.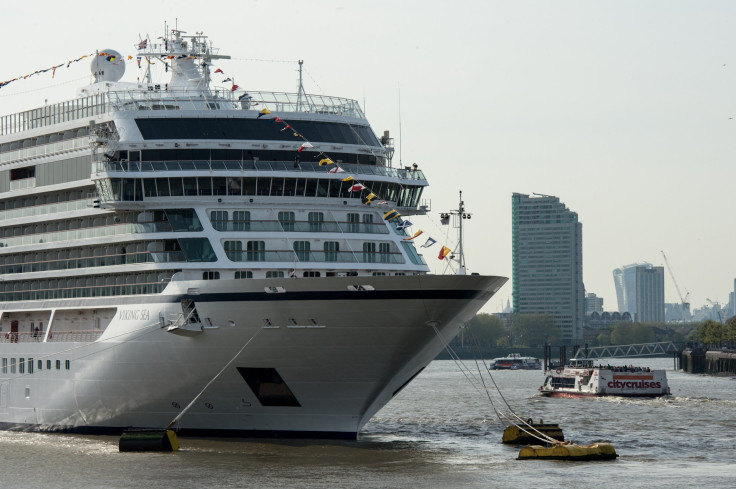 The trade body claimed crew members are very satisfied with their jobs and opportunities for career advancement. That is why employee retention rates are high in the cruise industry at 80 percent, it pointed out.
Viking wins top cruise awards
Meanwhile, Viking Cruises dominated the 12th annual Cruise Critic Editors' Picks Awards for the third year, CNN reported.
Royal Caribbean International, AmaWaterways and Crystal Cruises had a tie for second place and got three awards each. The awards were announced on December 4.
Other awards included the following.
· Best New Ship: Norwegian Encore
· Best Value for Money: Carnival Cruise Line
· Best Dining: Holland America Line
· Best Shore Excursions: Princess Cruises
· Best Entertainment: Royal Caribbean International
· Best for Families: Disney Cruise Line
· Best Itineraries: Holland America Line
· Best for Solo: Norwegian Cruise Line
· Best Suites: Royal Caribbean International
· Best Nightlife: MSC Cruises
· Best Service: Carnival Cruise Line
"Our list of winners represents just how much the industry continues to change -- and the fact that there is a cruise for every traveler," said Colleen McDaniel, executive editor of Cruise Critic.
© Copyright IBTimes 2023. All rights reserved.
FOLLOW MORE IBT NEWS ON THE BELOW CHANNELS