Crypto On July 20: Bitcoin Up 7%, Ether Retains $1,500
KEY POINTS
ADA, ATOM, FLOW, VET and HNT gained more than 10%
AVAX, LINK, DOGE, CRO and XLM gained more than 5%
The worst performers were CRV and GALA
The crypto market was bullish as a new day dawned, with Bitcoin (BTC) breaking the $23,000 price zone while Ether (ETH) was successful in retaining the $1,500 price level. The leading cryptocurrencies rose by 7.6% and 4%, respectively, in the last 24 hours.
According to CoinMarketCap data, the prices of BTC and ETH as of 12:12 a.m. ET were $23,465 and $1,563. The market dominance of BTC rose to 42.98% from 41.31% while Ether's dominance dropped to 18.09% from 18.2%.
A poll by CoinMarketCap puts the price of 1 Ether at $2,765.93 by the end of July while another poll for Bitcoin puts the leading cryptocurrency at $33,267.03 by the same period. Around 34,247 and 12,313 people participated in the polls respectively.
On the other hand, the data aggregated from PricePredictions puts Bitcoin above 35,213.01 in 2022 while putting Ether above $2,345.58. This marks a significant surge in the prices of the two tokens.
Another bullish prediction came from Antoni Trenchev, CEO of crypto lending firm Nexo, in April, as per which Bitcoin could hit $100,000 within a year.
The biggest gainers for the day included Cardano (ADA), Cosmos (ATOM), Flow (FLOW), VeChain (VET), and Helium (HNT) which rose by 10.57%, 10%, 11.7% and 10%, respectively. The prices of these tokens as of 12:33 a.m. ET were $0.5251, $10.28, $2.06, $0.0271 and $10.22.
Furthermore, other tokens that turned bullish were Dogecoin (DOGE), Avalanche (AVAX), Chainlink (LINK), Cronos (CRO), Stellar (XLM), and Algorand (ALGO) which rose by 6.10%, 8.16%, 8.63%, 6.89%, 7.45% and 6.34%, respectively. The prices of these tokens as of 12:37 a.m. ET were $0.7076, $25.26, $7.40, $0.137, $0.12 and $0.3719.
The worst performers were Gala (GALA) and Curve DAO Token (CRV) which dropped by 1.65% and 2.27%, respectively. As of 12:40 a.m. ET, the prices of these coins were $1.25 and $0.06012.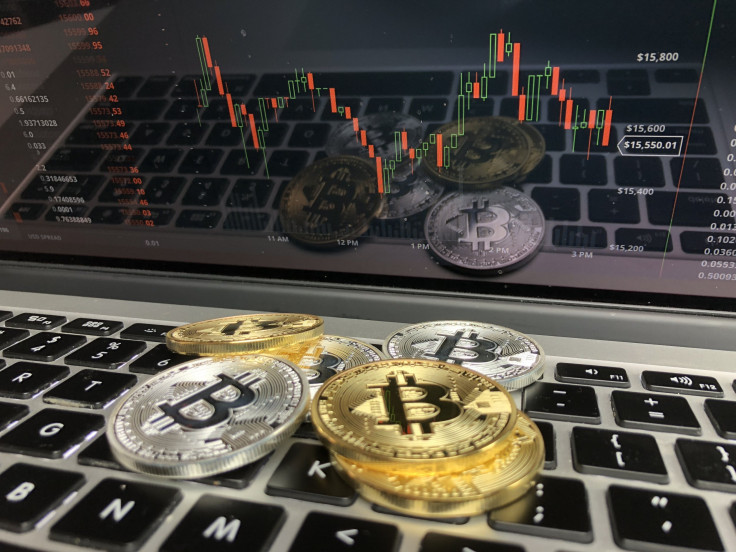 © Copyright IBTimes 2023. All rights reserved.