Crypto On Sept. 8: Bitcoin Back Above $19,000, Ether Nears $1,700
KEY POINTS
The best performers were LUNC, ATOM, EOS and ETC
The worst performers were KLAY and XDC
In the last seven days, BTC slipped 3.78% while ETH was up 5.64%
The crypto market turned green Thursday after witnessing a huge drop a day before wherein the world's biggest cryptocurrency Bitcoin (BTC) fell to the $18,000 price level. However, the token is now back above $19,000, while Ether (ETH) is close to the $1,700 price region.
According to CoinMarketCap data, BTC and ETH surged by 2.67% and 8.05%, respectively, in the last 24 hours. As of 12.12 a.m. ET, the prices of these tokens stood at $19,225 and $1,629, respectively.
Data from Alternative.me confirmed that the crypto market is still in "extreme fear" and volatility remains high in the crypto space. Moreover, the value of the Fear and Greed Index was 20. In the last seven days, BTC slipped 3.78% while ETH rose 5.64%.
The other top 10 cryptocurrencies were green with Binance Coin (BNB) up 6.49% to $279.70; Cardano (ADA) up 3.71% to $0.4767; Solana (SOL) up 5.33% to $32.47; Dogecoin (DOGE) up 4.25% to $0.06094; and Ripple (XRP) up 4.34% to $0.3322 as of 12.12 a.m. ET.
The best performers in the crypto space as of 12.14 a.m. ET included Ethereum Classic (ETC) which was up 10.56% to $37.33; Cosmos (ATOM) which was up 10.14% to $12.82; and EOS (EOS) which was up 19.27% to $1.66.
Notably, Terra Classic (LUNC) was also up 30.89% to $0.0004716 and according to the algorithm by Bitnation, the maximum price of LUNC by the end of 2022 is predicted to be $0.000849.
On the other hand, the top losers in the crypto market as of 12.19 a.m. ET included Klaytn (KLAY) which was down 0.12% to $0.2164; and XDC Network (XDC) which was down 0.68% to $0.02532.
Meanwhile, metaverse token The Sandbox (SAND) was up 4.76% to $0.9075 and Decentraland (MANA) was up 5.23% to $0.7679 as of 12.19 a.m. ET.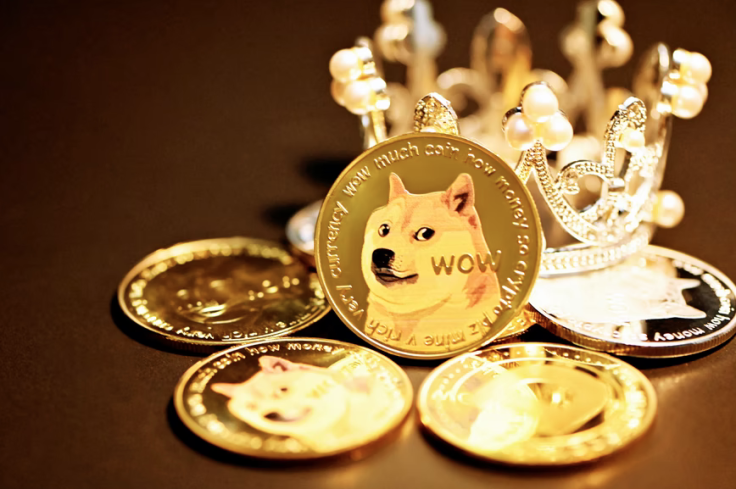 © Copyright IBTimes 2023. All rights reserved.