Cuba To Send 165 Health Workers To Sierra Leone To Help The Country Fight Ebola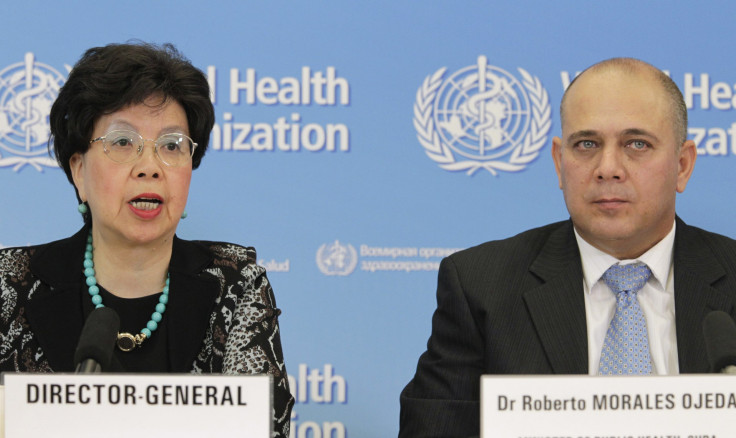 Cuba's health ministry said Friday that the country will send 165 health workers to Sierra Leone to help fight an outbreak of the deadly Ebola virus in one of the worst affected countries in Western Africa. Margaret Chan, chief of the World Health Organization, said that she is extremely grateful for the help.
The workers are expected to start arriving in Sierra Leone in early October to help contain the spread of the virus, which has killed more than 2,200 people in West Africa so far, Reuters reported. At a U.N. news conference in Geneva, Roberto Morales Ojeda, Cuba's minister of public health, said that his government will send doctors, nurses and researchers, and they will stay in the country for at least six months. Last weekend, Sierra Leone had announced a four-day lockdown to contain the spread of the virus.
"If we are going to go to war with Ebola, we need the resources to fight," Chan said, according to Reuters, adding: "Cuba is world famous for its ability to train outstanding doctors and nurses and for its generosity in helping fellow countries on the route to progress."
Cuba has been sending doctors to treat health problems around the world since 1959, though the country has sometimes been criticized for not paying its health care workers an adequate salary, Associated Press reported.
Ebola's death rate is about 50 percent, which means nearly one in two infected people succumb to the virus, and health officials are struggling to find a viable treatment or vaccine for the disease. The disease becomes contagious in the advanced stages and the virus has been spreading at a rapid pace, making it the worst outbreak of the virus since it was discovered in 1976.
Several doctors and health workers have also been affected by the virus, which is currently being treated using a limited supply of ZMapp, an experimental drug.
© Copyright IBTimes 2023. All rights reserved.