Cuba Turns To Cloud Seeding Amid El Nino-Triggered Drought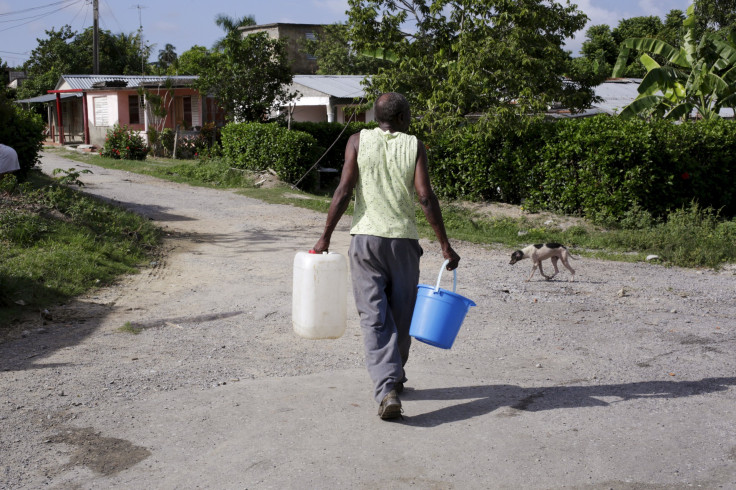 Cuba announced Friday that it will employ cloud seeding to artificially induce rain in areas hit by the Caribbean island nation's worst drought in years. State newspaper Granma reported that the country will deploy a Russian Yak-40 aircraft in September to increase precipitation in areas that feed into the Cauto River. The Cauto is the country's main source of water for reservoirs.
Cloud seeding involves spraying chemicals into the air that increase water condensation and prompt heavier rainfall. "The period from January up to the present has been the driest in terms of precipitation since 1901," Argelio Fernandez, infrastructure head at Cuba's state-run waterworks, told the Granma, as cited by Reuters.
Cuba's reservoirs are currently at about 35 percent of capacity, and in some provinces, they have run well below 20 percent. Of the country's 242 reservoirs, 25 are completely dry, and with just two months left for the rainy season, Cuban authorities have taken the drastic step to seed the clouds.
Cuba has instituted water rationing in major cities, and over a million Cubans as well as tens of thousands of cattle already rely on water brought in from elsewhere. The country has also increased its agricultural imports to compensate for the lack of domestic produce. Its civil defense system was also placed on alert earlier this month.
The country loses about 50 percent of the water pumped from its reservoirs due to leaks across the system, Reuters reported.
"The drought is everyone's problem and so every state entity has to ... create a plan immediately," Chapman Waught, head of Cuba's waterworks, told Reuters earlier this month.
Drought conditions have hit several other Caribbean islands, including Costa Rica, due to the weather phenomenon known as El Nino, a warming of Pacific waters that affects wind patterns. Cuba's rainfall this year has been even lower than its 2004 levels, when it faced what was considered one of the worst droughts in the country's history.
© Copyright IBTimes 2023. All rights reserved.