Cuba-US Set Commercial Flights To Begin For First Time In Over 50 Years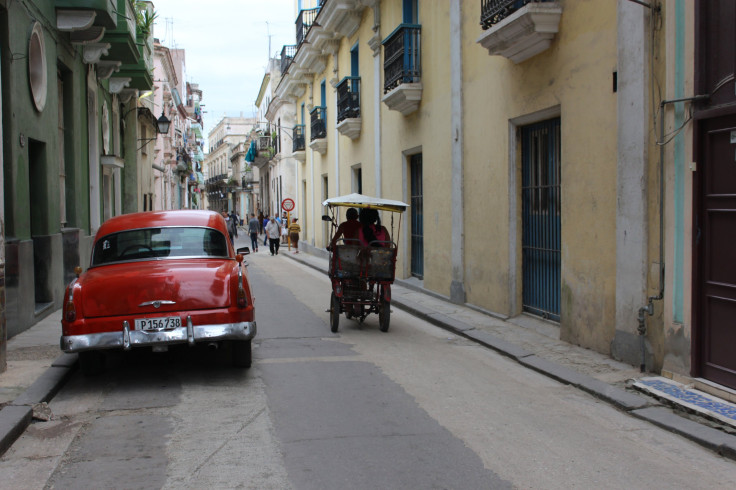 Strolling the streets of Havana and lying on the beaches of Cuba is about to become a reality for Americans, as the U.S. and Cuba are scheduled to sign a bilateral agreement Tuesday that will authorize up to 110 commercial flights between the two nations for the first time in more than 50 years. Flight destinations will include the capital, Havana, as well as nine other locations on the island.
"The Cuban government [will give] thorough consideration to future requests from the U.S. government to increase this level of service," said U.S. Deputy Assistant Secretary of State for Transportation Affairs Thomas Engle, according to AFP. "The two governments reaffirm their commitment to strengthen their already close cooperation in aviation safety and security matters."
After the accord is signed between the two neighboring nations, American airlines will have 15 days to submit applications to operate routes with flights likely beginning during the summer months, Reuters reported. The accord will allow for 20 roundtrip daily flights between the U.S. and Havana in addition to other destinations.
Besides flights to the capital, service will also be available to Camaguey, Cayo Coco, Cayo Largo, Cienfuegos, Holguin, Manzanillo, Matanzas, Santa Clara and Santiago de Cuba. American officials said they do not expect Cuban airlines to begin arriving in the U.S. in the near future because local airlines must apply for licenses.
The airline accord comes at a time when American opinion about Cuba is rapidly shifting. For the first time, a majority of Americans — 54 percent — see the communist nation in a favorable light, according to a new Gallup poll released Monday that surveyed 1,021 people between Feb. 3-7 and had a margin of error of 4 percentage points. American's favorability views increased from 38 percent in 2014, following President Barack Obama's move to improve relations with the island nation with diplomatic ties restored in July.
Besides flights, the U.S. also approved the first American factory in Cuba, the Associated Press reported Monday. The Alabama company is expected to build a plant that will assemble small tractors to sell to Cuban farmers.
© Copyright IBTimes 2023. All rights reserved.