Cuban Policy: Havana To Release 53 Political Prisoners, Result Of 'Historic' US-Cuba Talks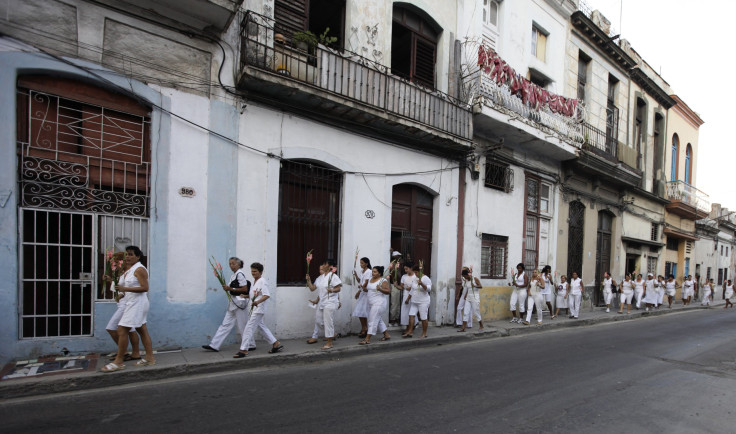 Cuba will release 53 political prisoners from a list provided by the U.S. as part of landmark negotiations between Washington and Havana aimed at restoring relations between the two countries, which have been at odds since severing diplomatic ties in 1961. It is unclear how many individuals have been freed, or what exactly their alleged crimes were. Several prisoners have already been released, according to a U.S. official.
The Cuban government has indicated it will release prisoners "whose cases we brought to their attention [and] that we believe are political prisoners," the senior administration official said, according to The Straits Times. "A number of those individuals have been already released and we expect to continue to see the releases going forward," the official said.
In exchange for one U.S. intelligence source imprisoned in Cuba for more than 20 years, whose identity is unknown for what U.S. officials said were security purposes, the U.S. released three Cuban spies found guilty of espionage in 2001. Another high-profile Cuban prisoner, American Alan Gross, was released Wednesday after being imprisoned there since 2009.
The recent shift in American-Cuban relations is part of a major overhaul of U.S. policy toward the Caribbean's largest island nation, which became communist following the Cuban Revolution in the 1950s. Until recently, communication between the U.S. and Cuba was all but nonexistent. However, over the past year, the White House has held secret closed-door talks with top Cuban officials with the goal of normalizing political relations, according to ABC News.
U.S. President Barack Obama and Cuban President Raul Castro spoke Tuesday over the phone for about an hour. Their talk was the first time a U.S. president had communicated with a Cuban president in over 50 years, according to the White House.
Obama addressed the discussions on Wednesday. "Today, the United States is taking historic steps to chart a new course in our relations with Cuba and to further engage and empower the Cuban people," he said. "We are separated by 90 miles of water, but brought together through the relationships between the 2 million Cubans and Americans of Cuban descent that live in the United States, and the 11 million Cubans who share similar hopes for a more positive future for Cuba." He added that since the Cuban Revolution, "isolation has not worked."
The U.S. will consider softening its long-standing U.S. embargo against Cuba as well as lifting economic sanctions. It will likely open a U.S. embassy in Havana, according to USA Today.
"We are charting a new course toward Cuba," a senior administration official said, according to CNN. "The president understood the time was right to attempt a new approach, both because of the beginnings of changes in Cuba and because of the impediment this was causing for our regional policy."
© Copyright IBTimes 2023. All rights reserved.