Alan Gross, US Citizen Detained In Cuba For Five Years, Released As Obama Readies Announcement Normalizing Relations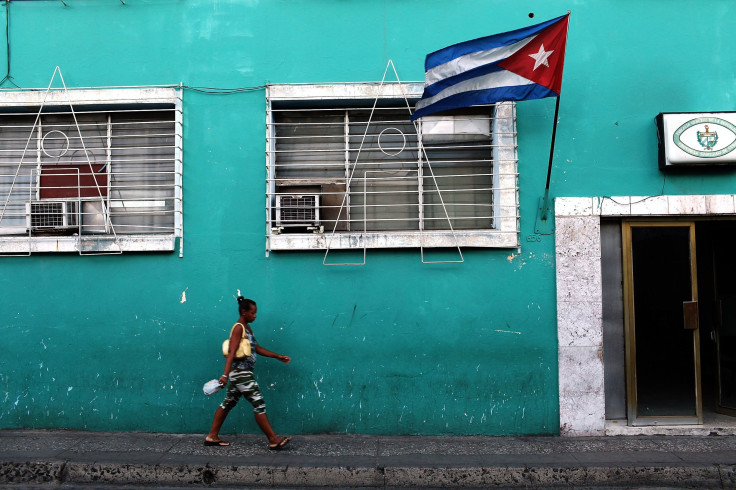 Cuba has released Alan Gross, a U.S. citizen who has been imprisoned there for the past five years, according to an Obama administration official who spoke with the Associated Press. Gross, a 65-year-old former subcontractor for the U.S. Agency for International Development, was released on "humanitarian" grounds, while the U.S. and Cuba engaged in a separate prisoner swap, officials said.
President Barack Obama is expected to announce the landmark deal at noon Wednesday as part of a major shift in U.S.-Cuba policy that officials said would be the biggest overhaul in relations since the imposition of the 1961 embargo on the island. Cuba's President Raúl Castro is also scheduled to speak at noon on Cuban television to make an announcement regarding U.S. relations.
Gross' imprisonment has been a major source of tension between the U.S. and Cuba since he was arrested in 2009 on accusations of attempting to destabilize the government in Havana. Gross, who was working for a company contracted with USAID at the time, was bringing in communications equipment for Jewish communities in Cuba.
Cuban authorities have repeatedly pushed for the U.S. to release three Cubans, known as part of the "Cuban Five," who were arrested in the U.S. on charges of espionage in 2001, in exchange for Gross' release. Washington has refused to engage in any kind of prisoner swap. But officials said on Wednesday that the three remaining members of the "Cuban Five" were exchanged for a U.S. intelligence source who has been imprisoned in Cuba for more than two decades.
Gross, who has been in frail health in recent months, had been increasingly despondent in Cuba. He briefly went on a hunger strike last year, and last month his family said he would commit suicide if not released before his 66th birthday next May.
In November, U.S. senators Jeff Flake, R-Arizona, and Tom Udall, D-New Mexico, visited Gross and waxed hopeful about his release. And just last week, U.S. Press Secretary Josh Earnest said the Obama administration "remains focused on securing Alan's freedom from a Cuban prison," saying his release would "remove an impediment to more constructive relations between the United States and Cuba."
© Copyright IBTimes 2022. All rights reserved.
FOLLOW MORE IBT NEWS ON THE BELOW CHANNELS