Cuban President Raul Castro To Retire In 2018, Paving The Way For Miguel Diaz-Canel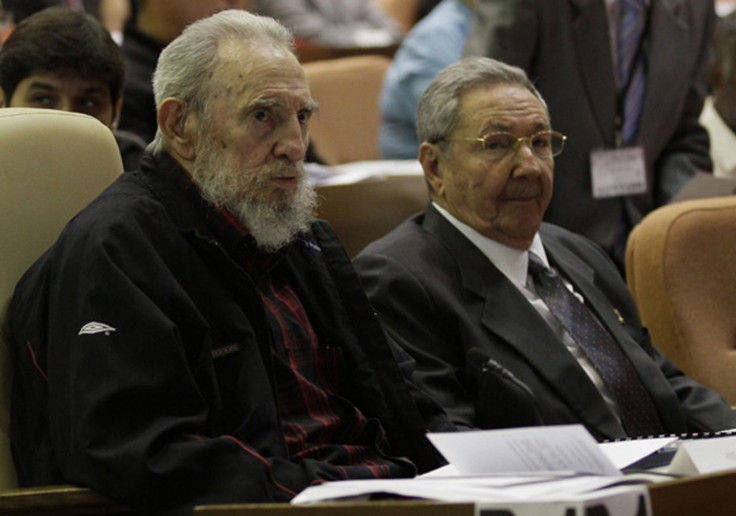 Cuban President Raul Castro is beginning another five-year term as president, but said he will not seek re-election in 2018.
The national parliament, convening for the first time since Feb. 3 elections, named Castro, 81, to the presidency on Sunday. Miguel Diaz-Canel, 52, was named as Castro's top deputy.
If Castro does step down in 2018, it could pave the way for Diaz-Canel to assume the presidency, which would be the first time in 59 years that the country was led by anyone outside the Castro family. Fidel Castro, 86, was in power from 1959 until he stepped down from the presidency in 2008.
Diaz-Canel is a rising star in the Cuban Communist Party. A former electronic engineer, he served as the minister of higher education from 2009 to 2012. In March of last year, he was appointed vice president of the Council of Ministers.
Rumors had been swirling that Diaz-Canel might rise to take the government's No. 2 spot: In January, he was sent as a representative of Cuba to visit Hugo Chavez, the president of Venezuela and a staunch ally of Havana whose largesse is indispensable to the Cuban economy.
As Raul Castro starts his second term with Diaz-Canel at his side, he is expected to continue his program of reform, which walks a fine line between increasing privatization and maintaining Communist control. His goals include maintaining social spending on health care and education while encouraging entrepreneurs and innovators to spur growth in the private sector.
Castro -- who has gained a reputation as a serious and straight-faced leader, as compared with his more charismatic brother -- jokingly hinted at his retirement announcement on Friday, during an appearance with visiting Russian Prime Minister Dmitry Medvedev.
"I am going to be 82 years old. I have the right to retire, don't you think?" Castro said, according to Fox News Latino.
Looking ahead then to the Sunday convention of parliament, he foreshadowed his important announcement: "It will be an interesting speech," he said. "Pay attention."
© Copyright IBTimes 2023. All rights reserved.