Cuban President Raul Castro: US Must Lift Embargo And Give Back Guantanamo To Normalize Relations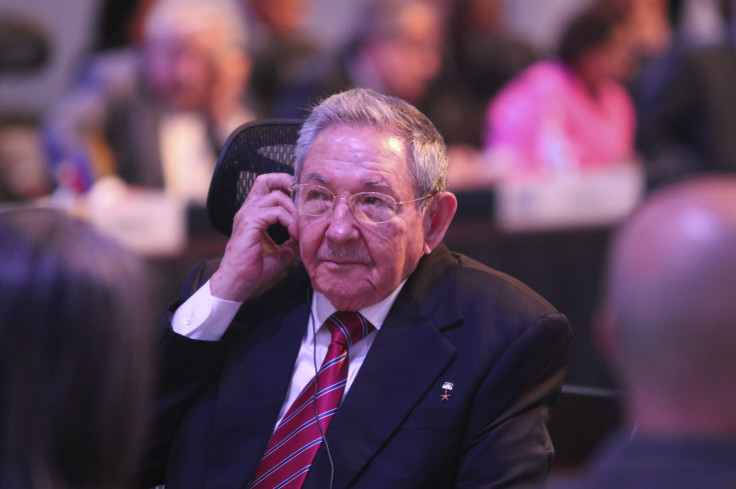 Cuban President Raul Castro said Wednesday the U.S. must return the land at Guantanamo Bay, lift the crippling U.S. trade embargo and compensate Cuba for damages in order to reestablish a political and economic relationship between the two nations. Speaking at the opening of the Latin American and Caribbean States (CELAC) summit in Belén, Costa Rica, Castro said the "diplomatic rapprochement wouldn't make any sense," if the U.S. did not agree to those terms, according to the Associated Press. The 83-year-old president added that talks would fall apart if Washington tried to interfere in Cuban politics.
"Everything appears to indicate that the aim is to foment an artificial political opposition via economic, political and communicational means," he said, according to Reuters. "If these problems are not resolved, this diplomatic rapprochement between Cuba and the United States would be meaningless."
U.S. President Barack Obama announced he would seek to normalize relations in December. Castro agreed and was optimistic about the prospect. U.S. and Cuban officials held high-level talks last week in Havana.
The U.S. placed Cuba under an almost complete embargo in 1960 shortly after Cuban rebels led by Raul's brother Fidel Castro overthrew a U.S.-backed regime led by Fulgencio Batista. It is the longest embargo in modern history and has devastated the Cuban economy. The Cuban Missile Crisis and dozens of other diplomatic rows nearly completely eroded relations between the nations.
Some Republicans in the U.S. Congress, most notably Cuban-American Sen. Marco Rubio of Florida, want the U.S. to demand the Cuban government allow political debate to exist, according to Reuters.
Castro also criticized the sanctions that Obama signed last month on Venezuelan officials allegedly involved in political suppression during last year's political upheaval in the country. "We emphatically reject the sanctions against Venezuela and reaffirm our complete support for the government of Venezuela," Castro said, according to teleSUR, adding that a "new economic order that prioritizes the needs of countries in the global south" was needed.
The CELAC is a bloc of 33 countries in Central and South America that promotes economic and political cooperation in the region. It was founded in 2011 and held its first conference in Venezuela that same year. Cuba hosted last year's conference.
© Copyright IBTimes 2022. All rights reserved.
FOLLOW MORE IBT NEWS ON THE BELOW CHANNELS