Cursed Pompeii Artifacts: Bad Luck Prompts Canadian Tourist To Return Stolen Relics
KEY POINTS
Canadian tourist sent back stolen relics with her confession letter
She doesn't want unfortunate events to happen to her family members
For years, many tourists returned stolen relics for fear of the supposed cursed of Pompeii
After suffering breast cancer twice and years of financial difficulties, a 36-year-old Canadian woman anonymously returned ancient relics she stole from an archaeological park in Pompeii that she visited when she was 20 years old.
The Canadian tourist, who only identified herself as Nicole, blamed her theft of two ancient mosaic tiles, parts of an amphora vase and a piece of ceramics, for the bad luck she suffered for 15 years. She sent the package of her stolen Pompeii artifacts to a travel agent in Pompeii. The artifacts were cursed, she said in her letter of confession.
"I am now 36 and had breast cancer twice. The last time ending in a double mastectomy," Nicole said in the confession letter, The Guardian reported.
"My family and I also had financial problems. We're good people and I don't want to pass this curse on to my family or children," Nicole wrote. She added that she learned her lesson and wanted forgiveness from God.
"Please, take them back, they bring bad luck," Nicole added.
The remains of the ancient city of Pompeii is one of Italy's most famous tourist attractions. People are drawn to its interesting history where a whole town was buried by volcanic ashes coming from the Mount Vesuvius explosion that took place in 79 A.D. The whole city remained underneath until its discovery in the late 16th century.
The story of the Canadian tourist is not an isolated case. For years, many tourists stole Pompeii relics but were not as lucky as Nicole to get away from their misdemeanor.
In 2019, also in Pompeii, Italian police arrested a British woman for allegedly removing pieces of Roman tiles from a mosaic. She was allegedly getting the tiles from the floor of the House of the Anchor, BBC reported at the time. In 2018, police also arrested two french tourists who were found to have been stealing pieces of marble and earthenware, BBC said in the same report. There was also one American tourist who stole a piece of marble from the floor of the House of the Small Fountain in Pompeii.
In 2015, Massimo Osanna, told the local newspaper Corriere Della Sera, that many tourists returned stolen relics from the ancient site because of fears that the artifacts were cursed. At the time, Osanna said there were already hundreds of parcels sent back to them with letters confessing about their theft. The letters also told stories of how troubles in the tourists' lives started after stealing Pompeii artifacts.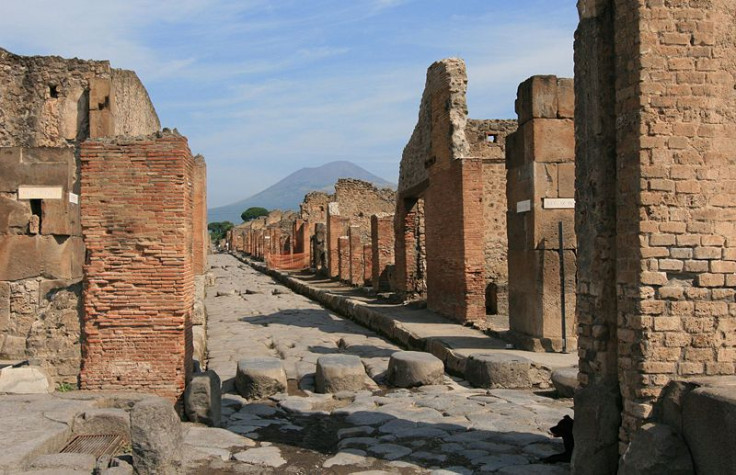 © Copyright IBTimes 2023. All rights reserved.