Curtis Banks, Mississippi Police Officer Shooting Suspect, Declares Innocence After Arrest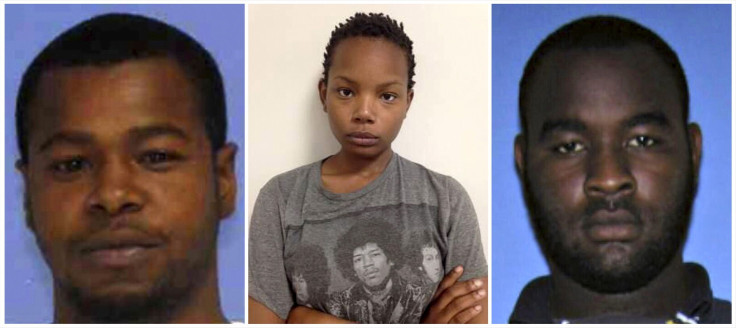 Curtis Banks, one of four people charged in the fatal shootings of Mississippi police officers Benjamin Deen and Liquori Tate, denied he played a role in the incident. Deen and Tate died, hours after they were shot during a routine traffic stop Saturday.
Banks was charged Sunday with two counts of accessory after the fact to capital murder. Shortly after his arrest, the 26-year-old said he "didn't do [expletive]. I want to take a lie detector test, sir. God knows I ain't did nothing" Banks declared, CBS News reported.
Deen, 34, and Tate, 25, were shot to death in Hattiesburg, Mississippi, Saturday night in what was the city's first fatal shooting of a police officer in the line of duty in more than three decades, the Associated Press reported. Deen stopped a vehicle for a speeding violation and called Tate for backup. The two men were shot at the scene and rushed to a local hospital where they were pronounced dead.
Police arrested Banks' older brother, Marcus, and Joanie Callowell, 22, in the shooting. Both were charged Sunday with two counts of capital murder. Marcus Banks also faces charges of gun possession and grand theft after he allegedly stole a police cruiser to flee the scene. Authorities have yet to allege which suspect fired the fatal shots.
It's unclear why Curtis Banks was charged with accessory to capital murder. Aside from his request for a lie detector test, he reportedly cried and repeatedly declared he "didn't do it" as officers brought him in for booking. A fourth suspect, Cornelius Clark, 28, was charged with obstruction of justice.
Deen was once named Hattiesburg's "Officer of the Year" while Tate was a recent graduate of the local police academy. "This should remind us to thank all law enforcement officers for their unwavering service to protect and serve. May God keep them all in the hollow of his hand," Hattiesburg Mayor Johnny Dupree told CNN.
© Copyright IBTimes 2023. All rights reserved.